Today marks the beginning of our United Way Giving Campain in College Place Public Schools. We partner with Blue Mt. UW in many ways as they support our community and schools. Did you know that community members can give too? Did you know you can have your funds go directly to our "CPPS Adopt-A-Student" campaign where these tax-deductable funds go to pay for fees, clothing, food, school supplies, and so much more when the need arises. Won't you consider giving?
https://www.uwbluemt.org/form/pledge-card-college-place-school


Thank you to our partners in CPPD, our parents and community, and the great work of our CPPS staff for keeping kids safety as the top priority.  The district has concluded that the information received was based on rumor and fear stemming from the shooting that took place in Walla Walla yesterday and that no ongoing threat exists to CPPS, its students, and its staff.  We look forward to a great day Monday!

CPPS Update: All CPPS schools are operating normally. CPPD received information of a threat at CPHS, but all indications are that it was related to the events that took place yesterday with a shooting in Walla Walla that led to a chase on Highway 125 by CPHS. No direct threat has been received or confirmed; only rumors. CPPS and CPPD are continuing to partner to provide additional supervision.

Reminder late start tomorrow Friday! Davis—8:55, SMS—9:15, CPHS—9:20

Davis Families - Please remember to park in the Upper Lot (northwest corner of campus) if you are walking your student to the door, visiting the office, or will be leaving your vehicle unattended for any length of time. Dragon Dr. (the long driveway along the school) is only for Drop-Off & Pick-Up, & you must remain in your vehicle. Thank you for pulling over parallel to curb while dropping off and picking up on Dragon Dr.! ~Blaze

CPPS Registration Fair going on NOW 8:00-3:00 at every school! Come in and get registered for 22-23. You must be registered to get your schedule, teacher, and bus assignment! COVID vaccinations available at Davis Elementary too. See you here!
This Thursday, July 28, will be the last day for lunch service at Veterans Park, Lions Park & Davis Elementary. Lunch will continued to be served at CPHS/Sager Middle School campus (12:00pm) & SonBridge Community Center (12:30pm) through Aug 18. Lunch continues to be free & needs to be eaten on-site.
CPPS is having a Registration Fair August 17th, from 8:00 to 3:00 at each school location. Come and enroll your student(s) for the 2022-2023 school year, get assistance with the online registration process, meet with the nurse for student health needs or concerns, sign up for sports, and learn about clubs. The WWCDH will also be available to keep students current on school vaccinations. This is a great way to make sure your student(s) is ready to start school on Monday, August 29th. Please remember that students will not be assigned a teacher, class schedule, or bus route until the online registration process is complete. If you are a returning family, you can simply register your student(s) now by logging into Skyward Family Access and completing the 2022-2023 registration steps or stop by the Registration Fair for assistance if needed. See you at the Fair!
Surplus sale scheduled for August 18th from 8am to 2pm. Follow the link for a list of items.
https://5il.co/1dym5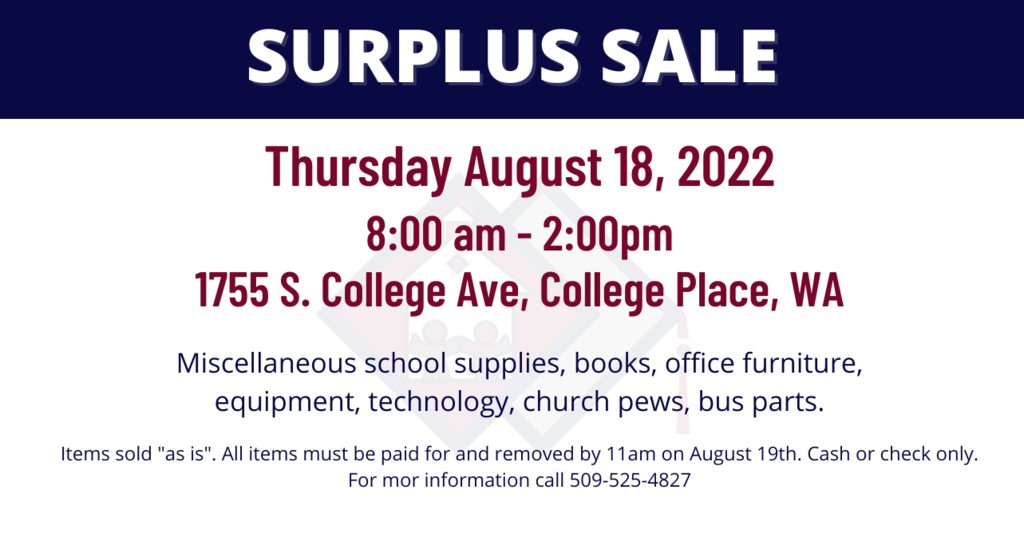 We are looking for a middle school principal and need your help! If you have friends, family, and other professional contacts who may be interested, know of an excellent candidate, or be able to spread the word, please ask them to send them our way. They can contact me directly at
mwaddell@cpps.org
or (509) 525-4827 or go to our website to review the opening at:
https://cpps.tedk12.com/hire/index.aspx
.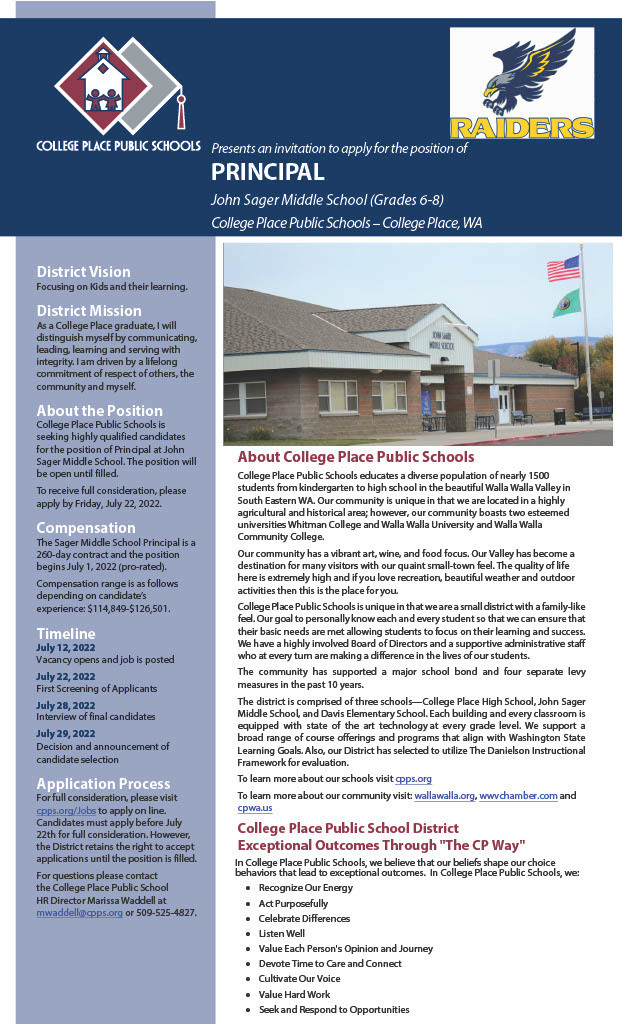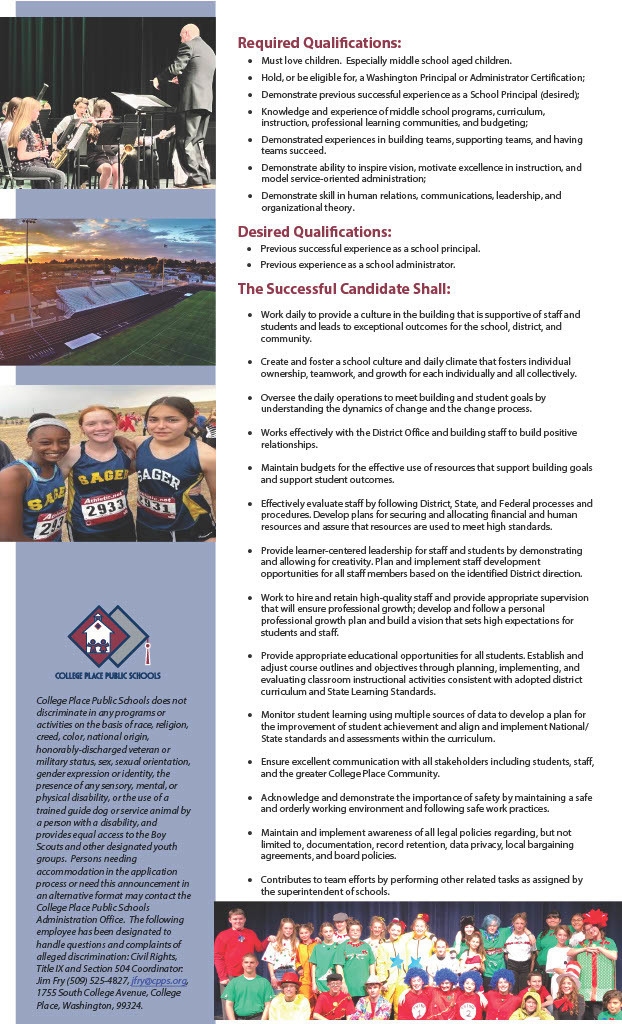 There will be no lunch service on Monday, July 4. Enjoy the long weekend! Lunch will resume Tuesday at Veteran's Park, Lions Park, Davis, SonBridge & CPHS/Sager campus. Remember, lunch must be eaten on-site.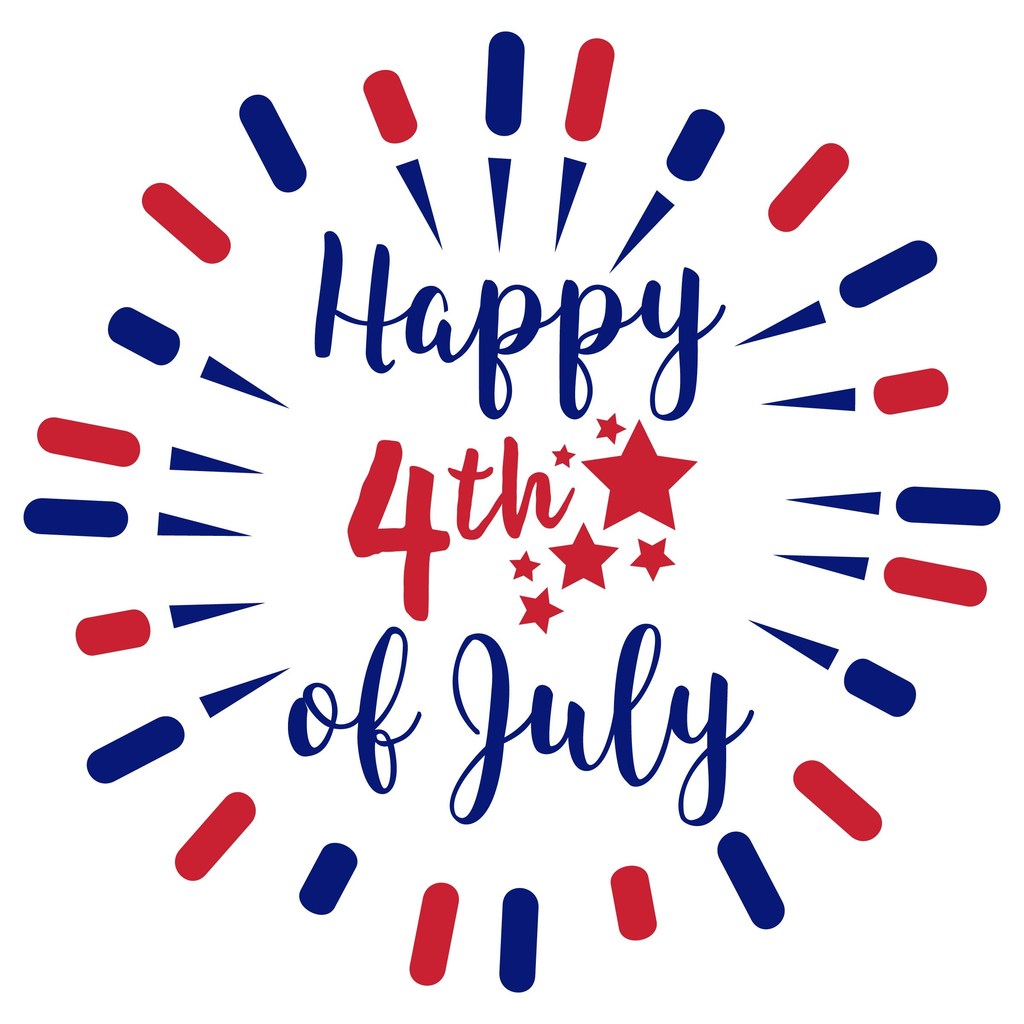 Attention Graduates! Office will close for Summer after Wednesday! Pick up your Diploma and Banner!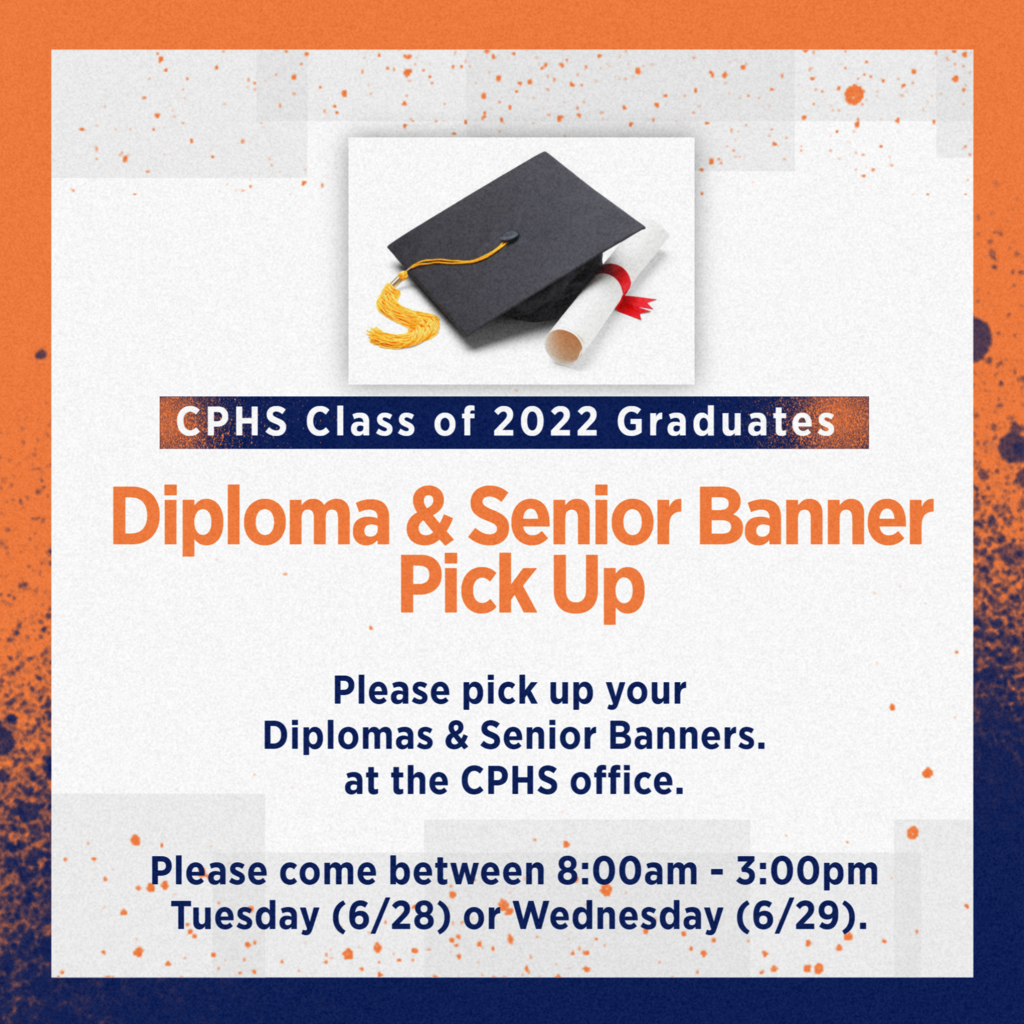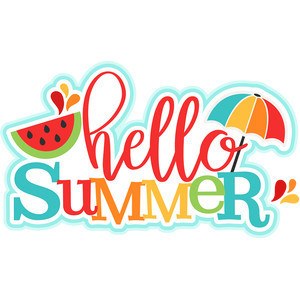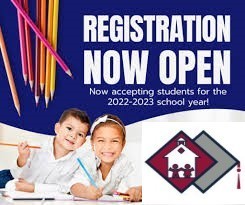 We were heartbroken to hear of the tragedy that occurred in Uvalde, TX yesterday. Our schools share common goals across all states and all countries--to keep children safe and provide them a better tomorrow. Our thoughts, prayers, and wishes of love go out to all of those impacted by yesterday's senseless act of violence. Today, Davis kindergarten teacher Christina Arevalo shared a note that one of our amazing substitutes shared that sums up what we know to be on of our key roles. We will keep working every day in CPPS to keep our children safe. #cpps♥cares #uvalde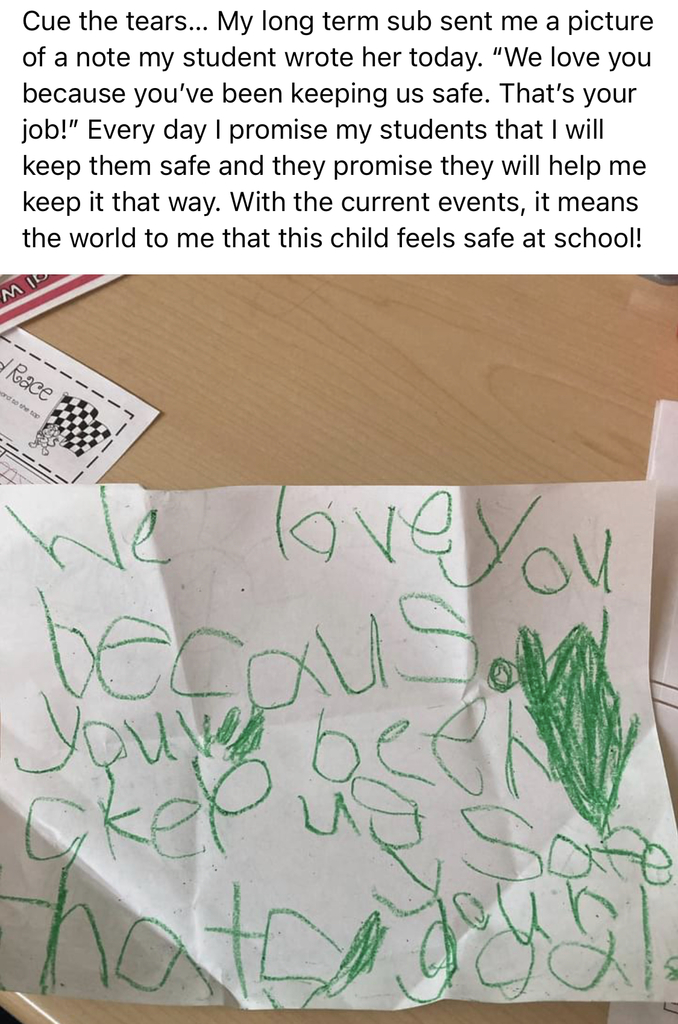 On Wednesday, Sager Middle School will be partnering with WSU SNAP-Ed & Chesed Farms to bring fresh, local mushrooms to College Place Public School's first Harvest of the Month. Students will get the opportunity to sample Pearl Oyster mushrooms prepared by the Sager/CPHS Kitchen staff while receiving educational information on mushrooms from the WSU SNAP-Ed team. Chesed Farms is a new up-and-coming local farm specializing in mushrooms.
https://www.chesedfarms.com/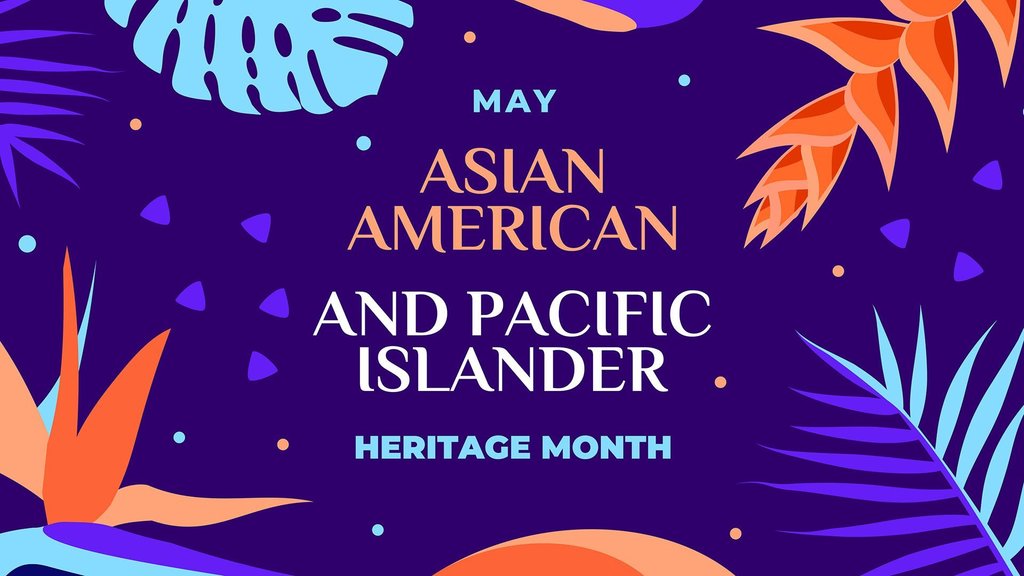 Hello Raiders Families, Sager Sports Registration is NOW OPEN for 2022-23 School Year, as well as CPHS Summer Sports participation! This is all online only, using our athletic database, Final Forms! Please check the email you have with the school for more information. Thank you, Kenneth James College Place Schools Athletics Administration