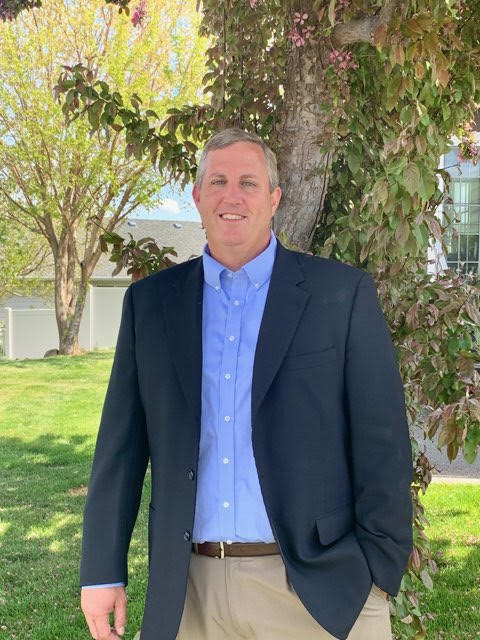 Superintendent
James Fry
jfry@cpps.org
Administrative Assistant
Kerri Ramirez
kramirez@cpps.org
509-525-4827
Jim Fry is a life-long educator who has spent the last twenty-six years in education. Before coming to College Place Public Schools in July 2019, he worked in the Clarkston School District as the Assistant Superintendent for 4 years and Executive Director of Teaching & Learning for three years.
Before his time in Clarkston, he spent six years in El Paso, TX at Canutillo High School; two years as assistant principal and four years as principal. He credits his time as a principal with giving him a broader perspective of the K-12 system and how every component part, from Kindergarten to grade 12, plays a part in contributing to successful, productive, high school graduates.
Prio to his work in Texas, he spent five years as an Assistant Principal at John R. Rogers High School in Spokane, Washington. He oversaw student activities and athletics as well as student discipline while there. He employed systems of restorative discipline with a focus on teaching and consequence versus traditional punishment. These forms of discipline are now the focus of implementation in schools across Washington and the nation.
He started his educational journey teaching high school English at both John R. Rogers High School and Lincoln High School in Tacoma, Washington. As a teacher, his experiences were always with the students identified as "at-risk" or "hard to reach" and under-motivated.
After nearly 25 years in administration, his heart is still in the classroom. He became an administrator to have a greater impact on student learning and student success and to assist in the process of ensuring that all students received the kind of quality teaching that he expected of himself.
His belief that in order to continue to evolve as an instructional leader, you continue to keep your focus on the individual students.
In addition to his role as Superintendent, Mr. Fry also serves as the designee to handle questions and complaints of alleged discrimination: Civil Rights and Section 504 Coordinator for College Place Public Schools. He can be reached at (509) 525-4827 or jfry@cpps.org.