News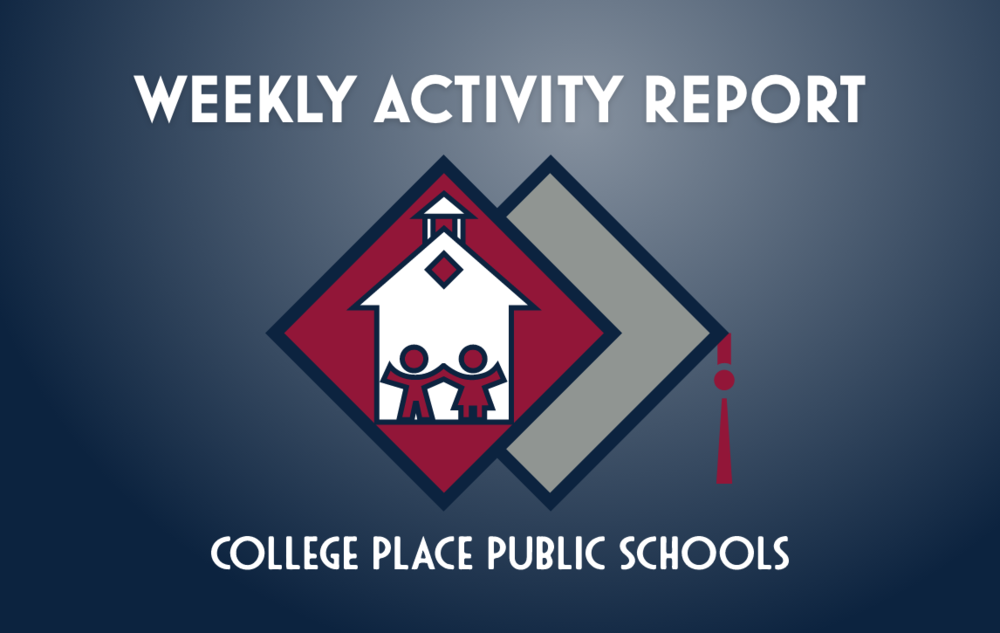 CLICK THIS LINK TO VIEW THE TWO WEEK ACTIVITY REPORT FOR CPPS
CLICK THIS LINK TO VIEW THE CPPS WEEKLY ACTIVITY REPORT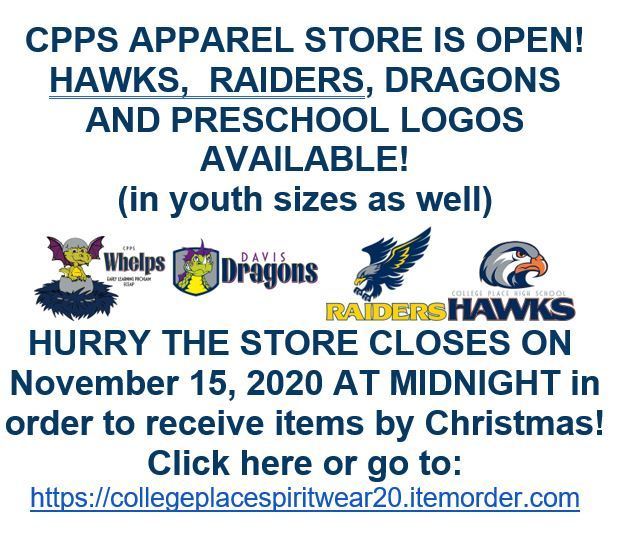 CPPS APPAREL STORE IS CLOSING SOON! HAWKS, RAIDERS, DRAGONS AND PRESCHOOL LOGOS AVAILABLE! (in youth sizes as well) HURRY THE STORE CLOSES ON November 15, 2020 AT...
SEE ALL NEWS
LIVE FEED

Mr. Ferraro
4 days ago
Davis Live session on Wednesday November 25th will stay 9 am-noon with their classroom teachers. Small groups and interventions will continue as normal from 8 am - noon. Davis Elementary would like to wish all our families a Happy Thanksgiving!
La sesión de Davis Live el miércoles 25 de noviembre se quedará de 9 am al mediodía con sus maestros de salón. Los grupos pequeños y las intervenciones continuarán normalmente desde las 8 am hasta el mediodía. ¡La Primaria Davis desea desear a todas nuestras familias un Feliz Día de Acción de Gracias!
view image


Mr. Ferraro
21 days ago
Good afternoon Davis Parents,
Monday November 9th, we will be back to remote learning from 9:00 am – 12:05 pm. Please remember student learning continues in the afternoon with PE, Music, Library, Math +, Interventions, and additional teacher help. Davis Staff would like to thank parents and family members for all the help you continue to provide. We recognize and appreciate the efforts our parents continue to go through this year.
Stay safe and healthy.
Mr. Ferraro
Buenas tardes, padres de Davis,
El lunes 9 de noviembre, volveremos al aprendizaje remoto de 9:00 am a 12:05 pm. Por favor, recuerde que el aprendizaje de los estudiantes continúa por la tarde con educación física, música, biblioteca, matemáticas +, intervenciones y ayuda adicional del maestro. El personal de Davis desea agradecer a los padres y miembros de la familia por toda la ayuda que continúan brindando. Reconocemos y apreciamos los esfuerzos por los que nuestros padres continúan haciendo este año.
Mantente sano y salvo.
Sr. Ferraro
view image

Mr. Ferraro
about 1 month ago
MOD PIZZA Thursday! It's a Davis PTA fundraiser Thursday October 29th - 11 am to 10 pm - Be sure to Mention Davis Dragons PTA and enjoy your pizza!
MOD PIZZA jueves! Es una recaudación de fondos de la PTA de Davis el jueves 29 de octubre, de 11 am a 10 pm ¡Asegúrese de mencionar a la PTA de Davis Dragons y disfrute de su pizza!

Mr. Ferraro
about 1 month ago
PTA: Pumpkin contest -Upload a picture of your creation to the Davis Dragons PTA Facebook page, Twitter, or e-mail to davisdragonspta@gmail.com Due date Oct. 31st. (Please include first name, grade and teacher). Prize winners will be announced the week after Halloween
PTA: Concurso de calabazas - Cargue una foto de su creación en la página de Facebook de Davis Dragons PTA, Twitter o envíe un correo electrónico a davisdragonspta@gmail.com Fecha límite 31 de octubre. (Por favor incluya nombre, grado y maestro). Los ganadores de los premios se anunciarán la semana después de Halloween.
view image
SEE ALL POSTS