News
CLICK HERE TO SEE THE WEEKLY ACTIVITY REPORT FOR CPPS
CPPS APPAREL STORE IS OPEN! HAWKS, RAIDERS, DRAGONS AND PRESCHOOL LOGOS AVAILABLE! (now youth sizes as well) HURRY THE STORE CLOSES ON FEB. 28, 2020 AT...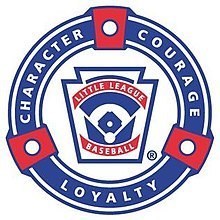 Sign ups are now available for the Pacific Little League 2020 season, which is available for ages 4-20. Register online at clubs.bluesombrero.com/wallawallapacificll, at...
SEE ALL NEWS
LIVE FEED

Mr. Plucker
4 days ago
We did it! $1,500.00 raised for our Sensory Path! Thank you to everyone who gave so generously! We can't wait to share photos once it is up and 'running'! The votes resulted in a tie, so we will send the vote to the student body next week to let them decide what path we buy!

Mr. Plucker
5 days ago
Great News! We are just $102.00 away from meeting our fundraising goal for the Sensory Walk!!! Help us cross the line and get to $1,500.00!!! Thanks to all our amazing supporters so far! https://www.cpps.org/o/elementary and click 'About Us' to make it happen!
College Place
9 days ago
Parents & Guardians - Due to major flooding, a number of bridges are out and roads closed. If you live in an impacted area, buses will not be able to pick up your student(s) until the roads are reopened. You wil need to transport your student to school or call them in absent.

Mr. Plucker
12 days ago
Davis and District Staff taking the day to better understand many of the challenges our kids bring to school every day. Learning how to better build resiliency in each and every child.
view image

SEE ALL POSTS