News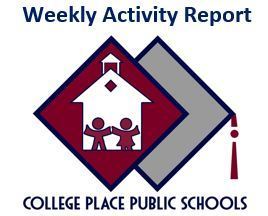 Click here to view the Weekly Activity Report for CPPS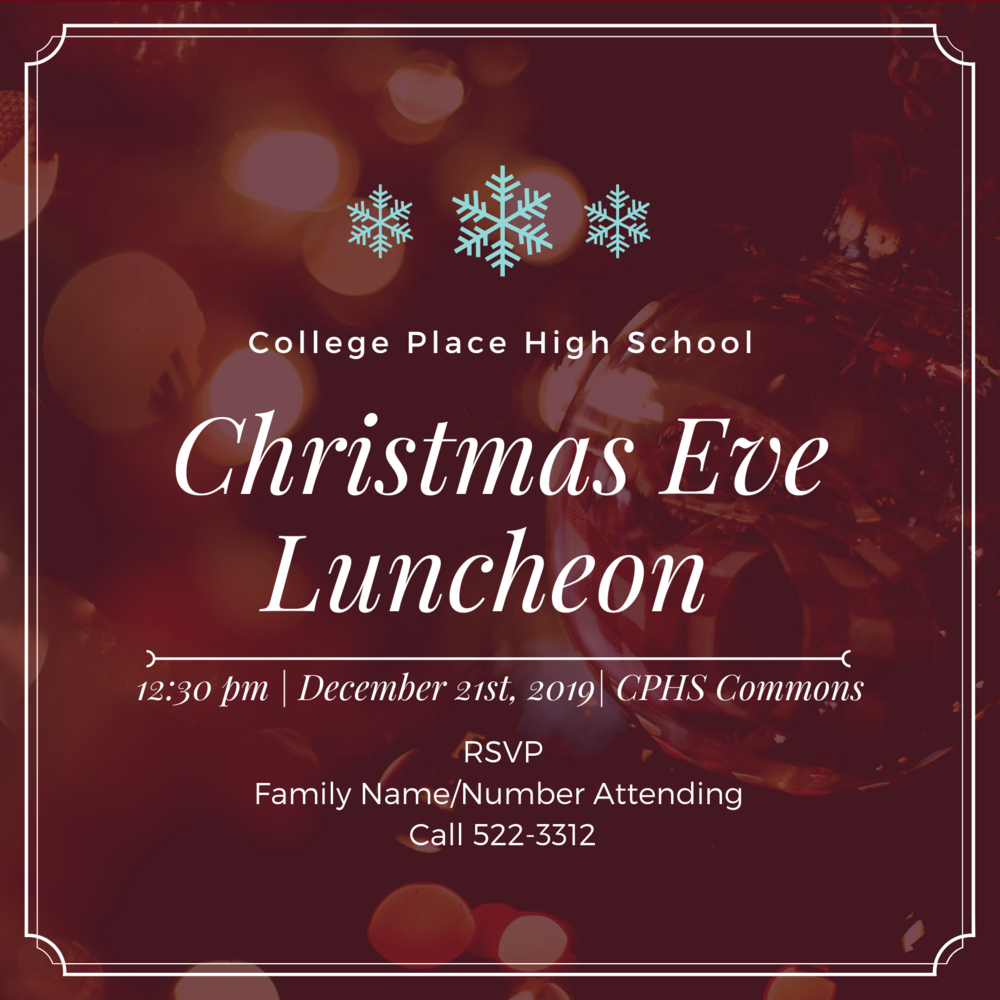 All are invited to the College Place Annual Community Christmas Eve Luncheon! This year, the luncheon will be December 21 at College Place High School Commons at 12:30pm....
Click this link to see the UPDATED CPPS Weekly Activity Report.
SEE ALL NEWS
LIVE FEED

Mr. Ferraro
1 day ago
PTA Announcement: Popcorn is being delivered Wednesday December 11th! The popcorn pick up this year will be at Community Bank 1288 SE Commercial Dr, College Place, WA 99324 due to lack of space at Davis. Parent pick-up will be Thursday from 3pm to 6 pm and again on Friday December 13th from noon until 5 pm. After this (if there isn't too much popcorn) we will move the popcorn back to Davis for pick-up the following week. PTA is looking for help with distributing the popcorn at Community Bank Thursday and Friday. Please be sure to Thank Community Bank for helping us with our space issue!
Anuncio de la PTA: ¡Se entregarán palomitas de maíz el miércoles 11 de diciembre! Las palomitas de maíz de este año estarán en Community Bank debido a la falta de espacio en Davis. La recogida de los padres será el jueves de 3pm a 6 pm y nuevamente el viernes 13 de diciembre desde el mediodía hasta las 5 pm. Después de esto (si no hay demasiadas palomitas de maíz), trasladaremos las palomitas de maíz a Davis para que las recoja la semana siguiente. La PTA está buscando ayuda para distribuir las palomitas de maíz en Community Bank los jueves y viernes. ¡Asegúrese de agradecer a Community Bank por ayudarnos con nuestro problema espacial! Community Bank 1288 SE Commercial Dr, College Place, WA 99324
view image

Mr. Plucker
1 day ago
Student vs Staff Basketball Game! Thanks to all the staff who came out to play!
view image
College Place
9 days ago
With winter weather here, make sure you have the NEW CPPS mobile app downloaded! Don't miss any updates, news, and notifications from the District and your student's school. Download it today at the app store or Google Play.
view image

Mr. Ferraro
14 days ago
We appreciate our Davis families and all their support. Have a nice holiday break.
Agradecemos a todas nuestras familias de Davis y su apoyo. Que tengan un buen descanso de vacaciones.
view image
College Place
15 days ago
College Place Public Schools will dismiss early tomorrow, November 27th for the Thanksgiving Holiday. There will be no school on November 28-29. We wish you and your family a Happy Thanksgiving!
SEE ALL POSTS