News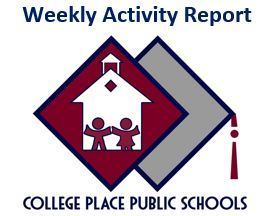 CLICK THIS LINK TO VIEW THE WEEKLY ACTIVITY REPORT FOR COLLEGE PLACE PUBLIC SCHOOLS.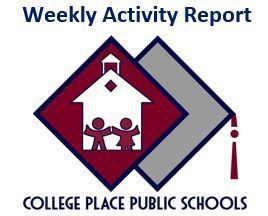 Click here to view or download the CPPS Weekly Activity Report for 1/11 - 1/20/2020
Click this link to see the Activity Report for CPPS.
SEE ALL NEWS
LIVE FEED
College Place
1 day ago
Please remember that there is no school on Monday, January 20, 2020 in observance of Martin Luther King Jr. Day. School will resume on Tuesday, January 21, 2020.
College Place
4 days ago
This morning, January 17, due to the one hour delay, breakfast service has been cancelled.
College Place
4 days ago
Due to the accumulation of snow on top of already icy streets, CPPS will be running 1 hour later than the normal late start Friday schedule. All bus pick ups and start times will be pushed back one hour. Davis start 10:00 am, Sager start 10:15, am CPHS start 10:20 am.
College Place
5 days ago
Bus Riders on routes 2 and 3 off of Beet Road and Springdale cannot be picked up due to an accident blocking the road.
Scott Kasenga
5 days ago
College Place School District students who ride Route 2 or Route 3 in the Beet Road and Spangle Road area there has been an accident. No busses are allowed through so currently there will be no pick up this morning. Please call your school if you have any questions.
SEE ALL POSTS