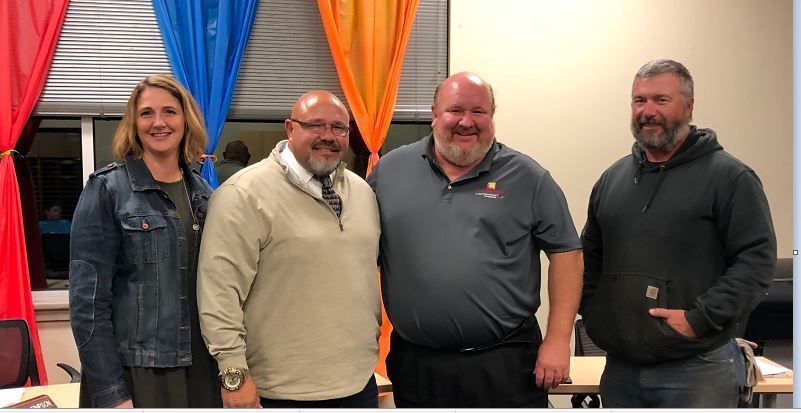 CPPS Thanks Doug Case For Years of Service as Chairman
Heidi Wells
Thursday, January 31, 2019
Doug Case first joined the College Place School Board in December of 2009 and shortly after became Chairman of the Board until the annual reorganization of the school board on January 22, 2019.
Doug was instrumental in the passing of several local school levies over the years as well as, the groundbreaking 2012 School Bond passing to build College Place High School, replace Davis Elementary School and remodel John Sager Middle School.
Doug was active in attending professional development workshops and training through Washington State School Directors Association. Doug was also very involved in many legislative activities with Superintendent Payne.
Doug has been a tireless advocate for College Place Public Schools over the years. His four children have all attended College Place Public Schools. His wife Ginger, continues to be involved in training new teachers to our district. Their family commitment and involvement have made our District what it is today.
We are very grateful and we would like to thank Doug for all of the hard work and loyalty he has dedicated to our school District as Board Chairman. Doug continues to serve as a School Board Member for College Place Public Schools.
Photo Left to Right - Mandy Thompson, Melito Ramirez, Doug Case & Brian Maiden. Not pictured Todd Stubblefield.