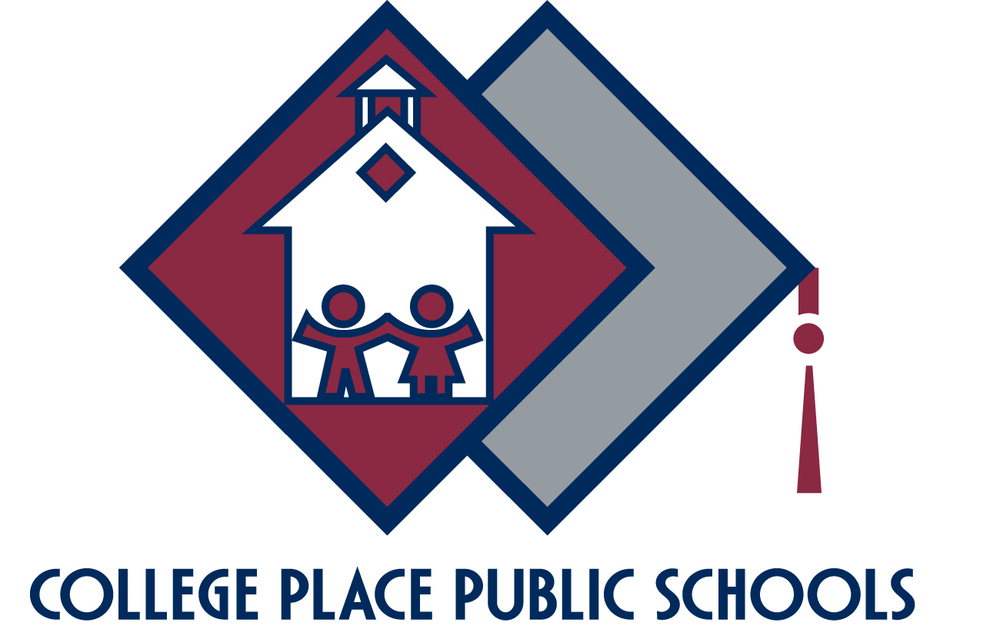 College Place Public Schools Announces New Superintendent
Heidi Wells
Friday, May 03, 2019
COLLEGE PLACE, WA – MAY 3, 2019. The College Place School Board agreed unanimously Tuesday, April 30, 2019 to offer Mr. James (Jim) Fry the position of superintendent at College Place Public Schools. Contract negotiations are currently underway and the board hopes to make an official announcement next week. Pending negotiations, Mr. Fry will begin his new position on July 1, 2019, taking the reins from Superintendent Payne who will be leaving the district after 18 years of service.
Mr. Fry currently serves as the Assistant Superintendent of Clarkston School District, where he began serving as the Curriculum, Instruction, and Assessment Executive Director in January 2012. In February of 2013, the Texas Education Association (TEA) notified Mr. Fry that a case file was opening against him for alleged "manipulation of student data" in his previous position at Canutillo High School in Texas. These allegations stemmed from an investigation that had spilled over from an adjacent school district, El Paso Independent School District, where Canutillo's current superintendent at the time (Dr. Damon Murphy) had previously served. No violations of the code of professional conduct or infractions were found against Mr. Fry, and the TEA officially removed the investigative notice from Mr. Fry's certification in November 2014. In 2015, Mr. Fry was re-certified and investigated in Washington State by OSPI. They found that Mr. Fry had not violated any Code of Professional Conduct or law in the State of Washington.
During Mr. Fry's employment in Clarkston, Mr. Darcy Weisner served as the Clarkston School District Superintendent from 2010-2014. Superintendent Weisner and the Clarkston School Board of Directors were made aware of the open investigation against Mr. Fry as soon as he received notification from the TEA. In March 2013, Mr. Weisner released the following statement to the local media.
"The Clarkston School Board is aware of the situation in the school district where Mr. James Fry, Clarkston Director of Curriculum, was formerly employed. The board and superintendent will continue to monitor events and facts as they become available. Mr. Fry has been and continues to be a valued employee of the Clarkston School District and has its support."
Mr. Weisner currently serves as superintendent of Educational Service District 123, which College Place Public Schools (CPPS) hired as the consultant for their superintendent search in March 2019. Mr. Weisner informed the CPPS Board of Directors of Mr. Fry's background and previous allegations from the TEA during a meeting on April 15, 2019. Mr. Fry was identified as one of the top candidates for the CPPS Superintendent position on April 18, 2019, and he discussed the former allegations with the CPPS Board and hiring committee during interviews on April 30, 2019.
During the thorough the reference check process of his past four employers, Mr. Fry's record of employment, evaluations, and references have been impeccable. His previous employers describe him as a loyal, hardworking leader with integrity who has tirelessly served the students, staff, and communities in each school where he has worked in both Washington and Texas.
CPPS Board President echoed this in stating, "As a board of directors with diverse opinions and backgrounds, we all came to the same conclusion that Mr. Fry is the most experienced and prepared candidate to carry forward the excellent work our district is doing. Mr. Fry has served as a leader in every level of a school system: from classroom teacher to principal, to district office administrator. He has both large and small school experience, including human resources, teaching and learning, and bargaining. Throughout the hiring process, Mr. Fry has been honest and forthright with our team about his career and the difficult challenges he has faced as a school leader. We appreciate his honesty and humility, and we are confident that he is the strongest candidate who can hit the ground running on July 1st as a competent and trustworthy leader for our schools."