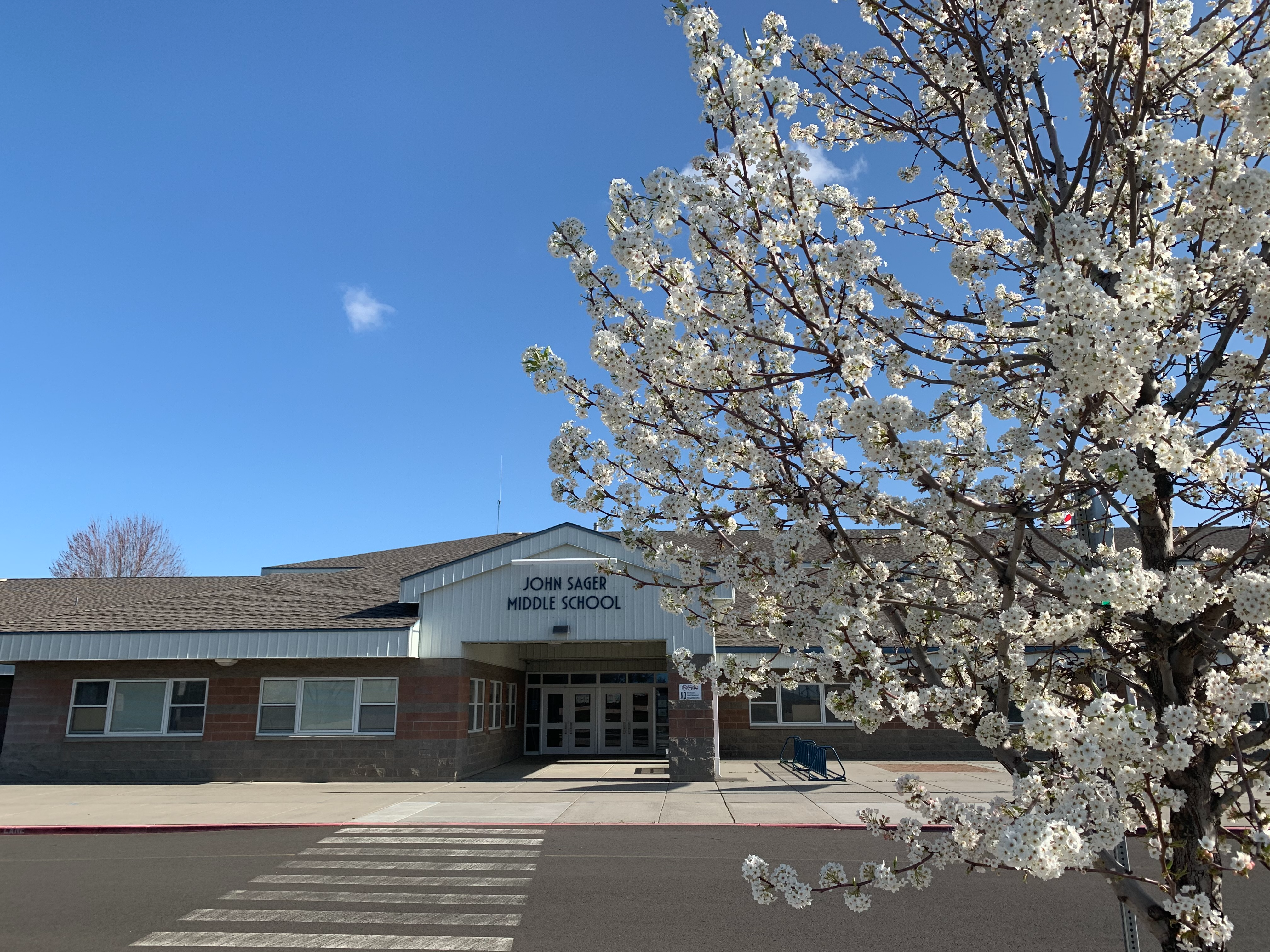 June 1, 2021
Dear Sager Families,
The temperature is rising and the days are getting longer as Sager closes down for another school year. I want to express my gratitude to all the families for your flexibility and grit. We have had a difficult school year, but we all have been strong role models for our students by preserving through each day and helping them to navigate their day to day experiences. This message is to assist each family with some upcoming events.
This Thursday, June 3, is our last Wellness Check for the school year. Please help us by completing the Wellness Check before 7:30 AM on Thursday morning. We will have Wellness Checks for every student if necessary, but if you complete it at home it does make the process faster.
Saturday June 5, we would like to welcome everyone to celebrate the life of Maria Wilks. Please bring a memory to share and a potted flower/plant. Students are encouraged to attend this celebration.
Next Monday, June 7, is a teacher records day. Students will be released from school at 12PM with a Grab-n-Go lunch if they choose. The Bell Schedule can be found on the school website or click the link in this sentence.
Sager's Parent Teacher Organization is always recruiting members. Next year, we would love for parents to actively participate in our monthly meetings. The PTO helps sponsor school activities, provides school supplies for students, and support to the teachers with snacks and gifts. We would love for more families to participate in this amazing group.
8th Grade Promotion will be celebrated on June 14 at 6 PM. As a simple reminder to 8th Grade families, please arrive at 5:45 PM and park near the Tennis Courts. We will have staff to assist you. We will start the celebration at 6 PM.
Last Day of School will be June 15. Mrs. Erica Lackey and the ASB are planning a great day of fun in the sun (fingers crossed) for our last day of the school year, which will be a half day release at 12:00 PM.
Finally, CPPS Summer Groove is the name of our Summer School Program. We have room for your student(s) to participate in all the fun activities. If you have any questions please contact Mr. Donald Ponds at dponds@cpps.org.
Again thank you for making John Sager Middle School an amazing environment for our students.

Enjoy,
Scott Kasenga
Principal

Estimadas familias de Sager,
La temperatura está subiendo y los días se hacen más largos mientras que Sager termina otro año escolar. Quiero expresar mi gratitud a todas las familias por su flexibilidad y determinación. Hemos tenido un año escolar difícil, pero todos hemos sido fuertes modelos a seguir para nuestros estudiantes al preservarnos cada día y ayudarlos a navegar sus experiencias diarias. Este mensaje es para ayudar a cada familia con algunos de los próximos eventos.
Este jueves 3 de junio será nuestra última encuesta de bienestar del año escolar. Ayúdenos completando la encuesta de Bienestar antes de las 7:30 a.m. del jueves por la mañana. Tendremos una encuesta de bienestar para cada estudiante si es necesario, pero si lo completa en casa, el proceso será más rápido.
El sábado 5 de junio, nos gustaría dar la bienvenida a todos para celebrar la vida de Maria Wilks. Por favor traiga un recuerdo para compartir y una flor/ planta en maceta. Alentamos a los estudiantes a que asistan a esta celebración.
El próximo lunes, 7 de junio, es un día de registro de maestros. Los estudiantes saldrán de la escuela a las 12PM y pueden agarrar y recoger el almuerzo si así lo desean. El horario de la campana se puede encontrar en la página web de la escuela o haga clic en el enlace en esta frase.
La Organización de Padres y Maestros de Sager siempre está reclutando miembros. El año que viene, nos encantaría que los padres participaran activamente en nuestras reuniones mensuales. El PTO ayuda a patrocinar actividades escolares, proporciona útiles escolares para los estudiantes y apoya a los maestros con bocadillos y regalos. Nos encantaría que más familias participaran en este grupo increíble.
La promoción de octavo grado se celebrará el 14 de junio a las 6 PM. Como un simple recordatorio para las familias del 8º grado, por favor llegue a las 5:45 pm y estacione cerca de las canchas de tenis. Contaremos con personal para atenderlo. Comenzaremos la celebración a las 6 de la tarde.
El último día de clases será el 15 de junio. La Sra. Erica Lackey y el ASB están planeando un gran día de diversión bajo el sol (dedos cruzados) para nuestro último día del año escolar, que será medio día libre a las 12:00 PM.
Finalmente, CPPS Summer Groove es el nombre de nuestro programa de escuela de verano. Tenemos espacio para que sus estudiantes participen en todas las actividades divertidas. Si tiene alguna pregunta, comuníquese con el Sr. Donald Ponds en dponds@cpps.org.
Nuevamente, gracias por hacer de la Escuela Intermedia John Sager un ambiente increíble para nuestros estudiantes.
Disfrutar,
Scott Kasenga
Principal