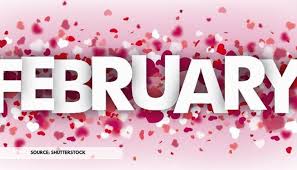 February 5, 2021
Sager Families,
Thank you! Thank you! We have enjoyed the students' safe return to Sager for the past two weeks. Our dotted halls fill with laughter, questions, sneaker squeaks, and caring. The Sager Staff truly missed the students.
Valentine's Day will be here soon. Students will not share paper valentines, small candy snacks, or any Valentine treats this year due to the COVID restrictions on sharing materials. Valentine links have been posted in the Grade Level Google Classrooms if your student wishes to send a word of encouragement. The Sager Office will not accept any outside flowers or gifts to keep everyone safe. Sorry to be the V-Day Grinch.
Sager will hold Parent-Teacher Conference Week starting February 25 through March 4. Please call Cindy Fish and Dana Hessler at the Sager Office (509)525.5300 to make appointments with all your student's teachers if you have any concerns. Staff members may reach out to families as well if we have problems. March 1 will be an At-Home Learning day. All students will be staying home attending virtually for all six classes starting at 8 AM. Sixth Period will end at 11:55 AM.
Picture Day for Sager occurs Thursday, February 11. Students should be coming home with a picture packet form this weekend. We will post a printable form online for parents as well.
Lastly, a huge thank you to everyone completing the daily Wellness Checks. Students displaying Skyward's Wellness Check speed up our intake process. Again, I am very thankful for having the students back at Sager.
Sincerely,
Scott Kasenga
Principal
John Sager Middle School
Familias de Sager,
¡Gracias! ¡Gracias! Hemos disfrutado el regreso seguro de los estudiantes a Sager durante las últimas dos semanas. Nuestros pasillos punteados se llenan de risas, preguntas, chillidos de zapatillas y cariño. El personal de Sager realmente extrañaba a los estudiantes.
El día de San Valentín llegará pronto. Los estudiantes NO compartirán tarjetas de San Valentín de papel, pequeños bocadillos de caramelo ni golosinas de San Valentín este año debido a las restricciones de COVID sobre compartimiento de materiales. Se han publicado enlaces de San Valentín en los salones de clase de Google de nivel de grado si su estudiante desea enviar una palabra de ánimo. La oficina de Sager no aceptará flores ni regalos externos para mantener a todos a salvo. Lamento ser el Grinch del día- Valentin.
Sager llevará a cabo la Semana de conferencias de padres y maestros a partir del 25 de febrero hasta el 4 de marzo. Por favor llame a Cindy Fish y Dana Hessler a la oficina de Sager (509) 525.5300 para hacer citas con todos los maestros de su estudiante si tiene alguna preocupación. Los miembros del personal también pueden comunicarse con las familias si tenemos problemas. El 1 de marzo será un día de aprendizaje en casa. Todos los estudiantes se quedarán en casa asistiendo virtualmente a las seis clases a partir de las 8 AM. El sexto período terminará a las 11:55 A.M.
El Día de Fotos para Sager ocurre el jueves 11 de febrero. Su estudiante traerá a casa un paquete para las fotos este fin de semana. También publicaremos un formulario imprimible en línea para los padres.
Llame á 509-553-5438 para recibir información acerca de sitios y citas para la vacuna del COVID en el área de Walla Walla.
Por último, muchas gracias a todos los que completaron los chequeos de bienestar diarios. Los estudiantes que muestran el chequeo de bienestar de Skyward aceleran nuestro proceso de admisión. Nuevamente, estoy muy agradecido por tener a nuestros estudiantes de regreso en Sager. Gracias.
Sinceramente,
Scott Kasenga
Principal
Escuela Intermedia John Sager