Sager 21st Century After School Program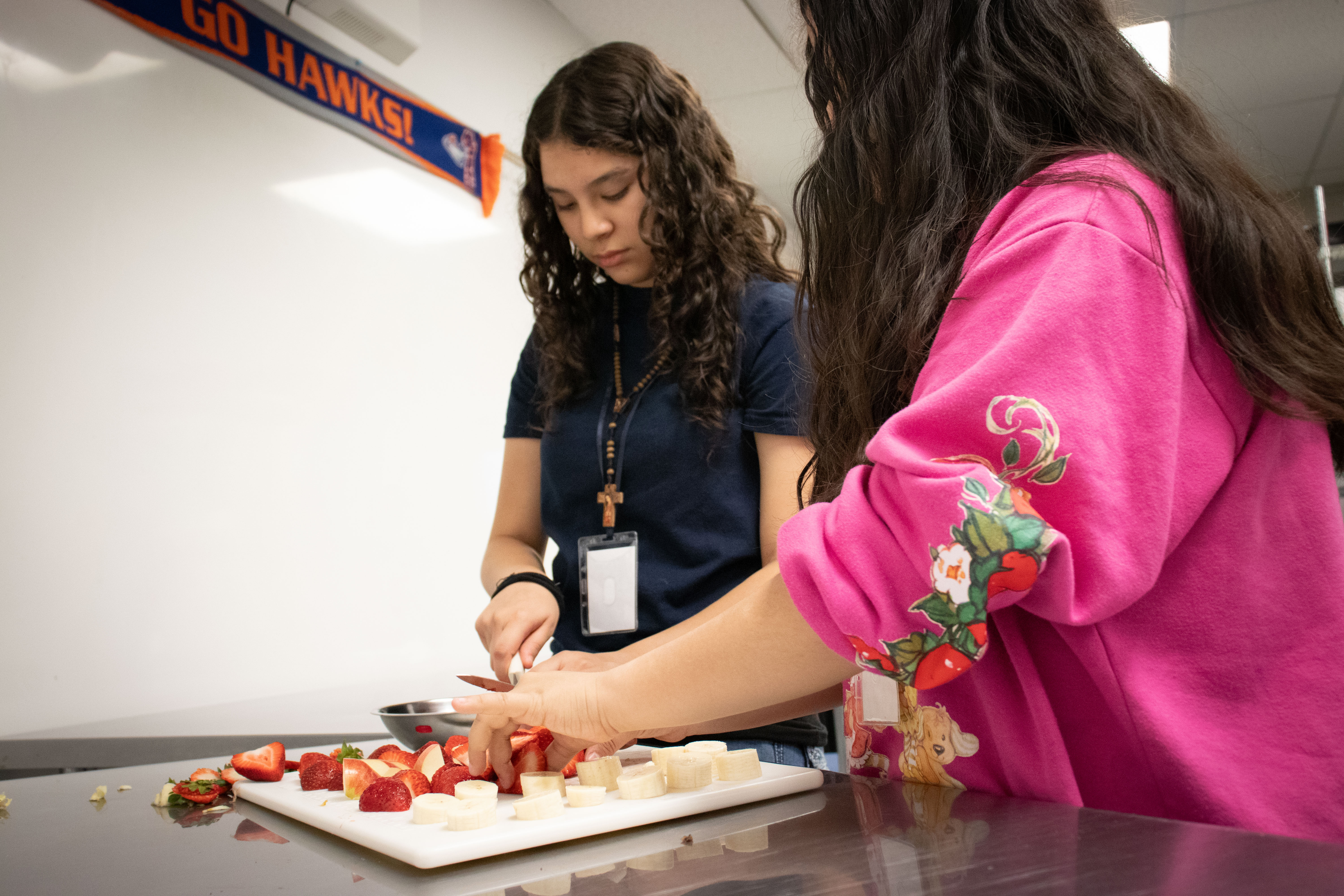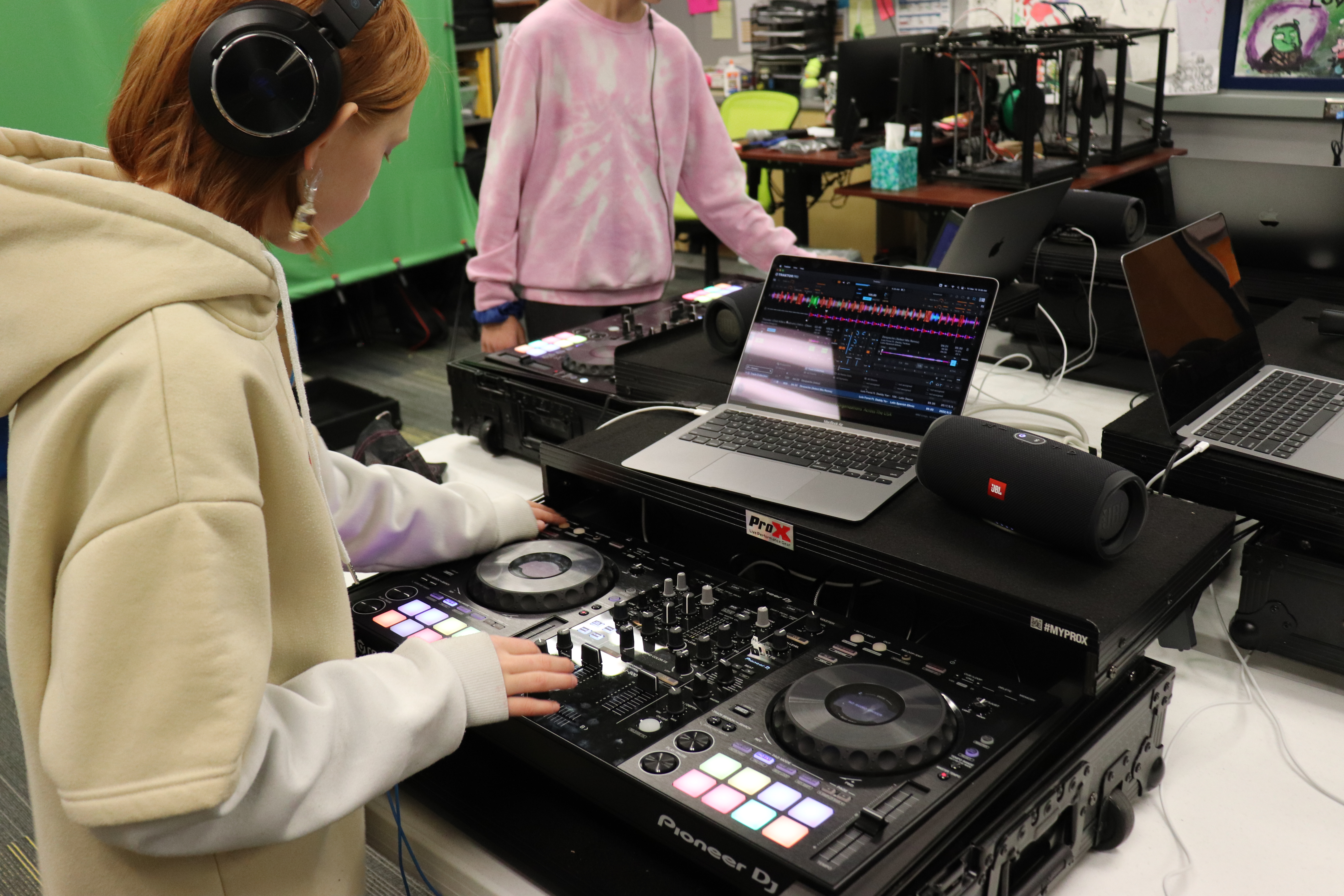 Nita M. Lowey 21st Century Community Learning Centers (21st CCLC)
21st CCLC Centers and Programs provide academic enrichment opportunities during non-school hours for students attending high-poverty and/or low-performing schools. The programs aim to help students meet state and local standards in core academic areas, math and reading. Students are offered a broad array of enrichment activities that supplement regular academic offerings. 21st CCLC programs also provide literacy and other services to the families of participating students in the community.
The purpose of the 21st CCLC at CPPS is to promote life skills, a growth mindset, and socially & academically successful students by utilizing community engagement, school support, and innovative student-driven programs during out-of-school time.
The 21st Century program at John Sager Middle School provides after school programming Mon-Thu from 3:00-5:00pm. All students are welcome to join on a drop in basis. No registration is required.
Activities will focus on Math, ELA, and STEAM (Science, Tech, Engineering, Art, Mathematics) Enrichment each day in a rotation style of programming.
Transportation can be provided within College Place. Please email if interested.
Site Coordinator - Felipe Salazar
Phone: (509) 525-7300 Ext: 3128
Work Cell: (509) 800-7848
Email: fsalazar@cpps.org
After-School Weekly Programs
Programs Starting on September 11th, 2023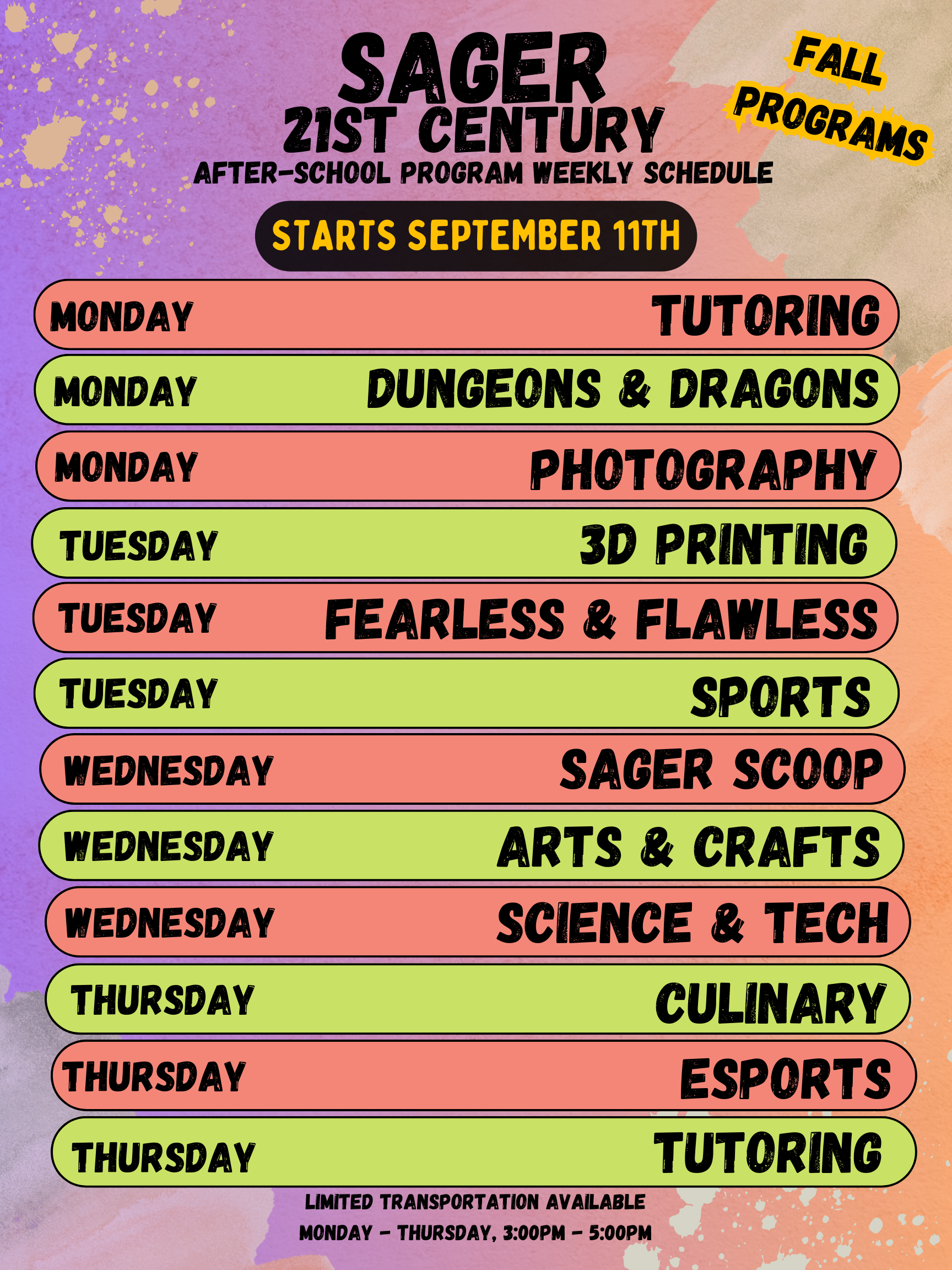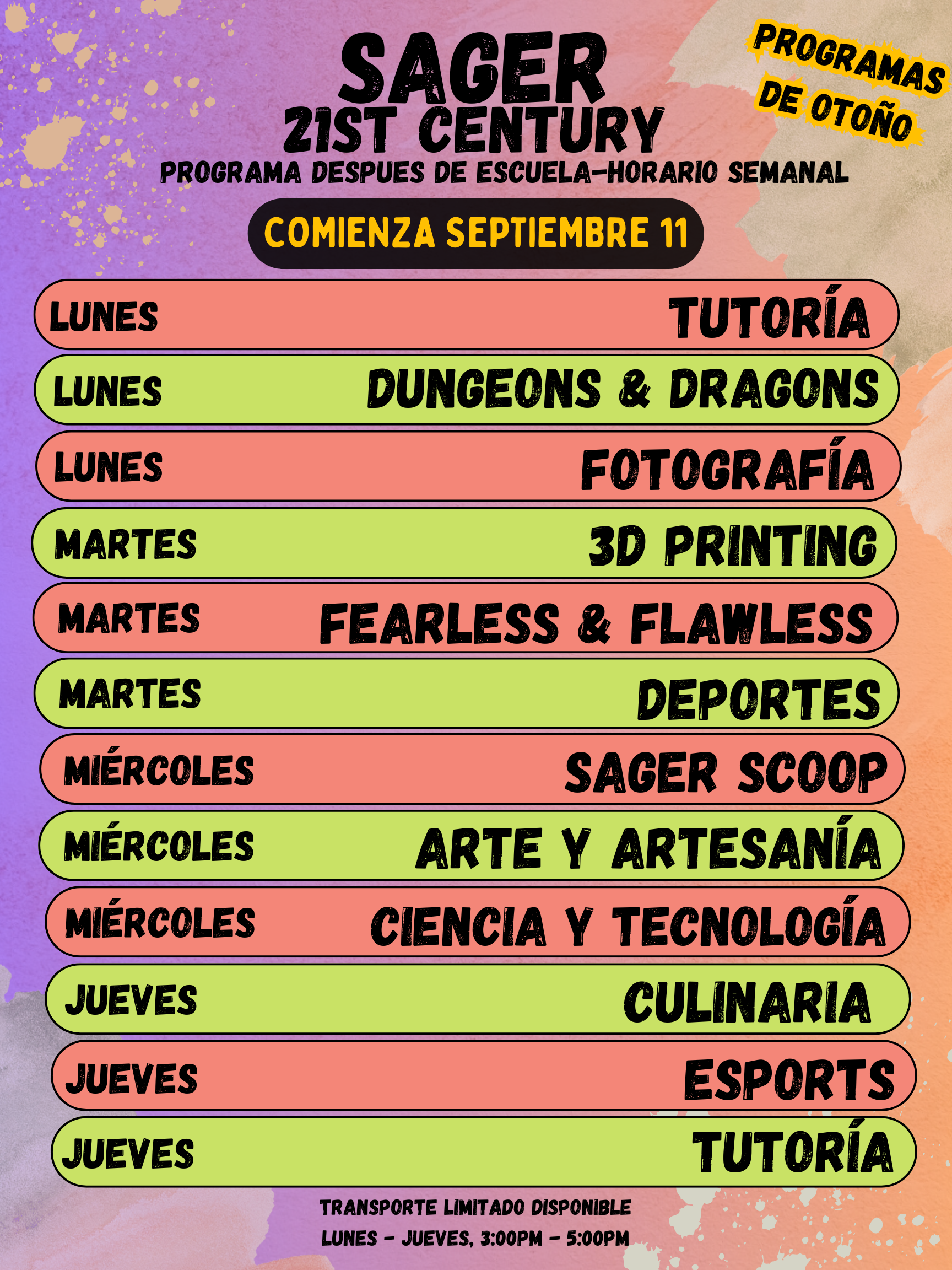 Creativity is thinking up new things. Innovation is doing new things.
Theodore Levitt  
   AZ Quotes