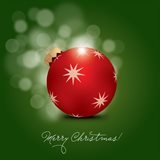 Sager Holiday Spirit Week
Heidi Wells
Sunday, December 04, 2016
Celebrate the last week of school before Christmas Break with spirit!
Monday - Holiday Pajama Day- Wear your favorite, warm, comfy holiday PJ's.
Tuesday - Green & Red Day - Show your cheer with red and green.
Wednesday - Holiday Hat Day - Wear your Santa hat, reindeer antlers or ski cap.
Thursday- Holiday Character Day - Dress up as an elf, Santa, Rudolph, scrooge or the Grinch
Friday - Holiday Sweater Day - Wear your best or ugliest Christmas sweater, sweatshirts, socks, etc.