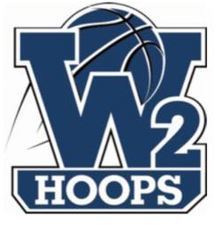 NEW- AAU Basketball Opportunity
Kenneth James
Friday, September 07, 2018
AAU BASKETBALL in the Valley
A Chance to Build a Foundation of Success
What:
The Walla Walla Valley is now welcoming AAU Basketball. Walla2Hoops Basketball Club is a recent addition to the valley poised to raise the level of play for boys and girls basketball players. Walla2Hoops is a non-profit 503c under the national umbrella of AAU. The mission is to enrich the basketball environment in the valley by creating a positive competitive culture.
Who:
Teams are grade level dependent and range from 2nd grade through 8th grade. There are three levels of competition set.
College Place currently has 3 levels of girl's teams coached by Don and Polli Weaver.
College Place currently has 3 levels of boys teams: 6th grade coached by Chris Byant. 7th grade coached by Darin Durand. 8th grade boys coached by Tavis Crittenden.
Open tryouts to find a team will be held September 16th. If you are currently on a College Place team, you may remain on the same team, but it would still be good to attend a tryout to meet new players and to confirm to your coach that you want to play.
When:
Parent Meeting: September 9th 6:00 p.m. Wa-Hi Large Gym
Season: October – March
How:
Visit w2hoops.com for more information.
To obtain an AAU Card: aausports.org/Join-AAU Use Code: WY6BWC
Tryouts: September 16th
Cost and Benefits: $125 Club fee that covers coaches, gym space, uniforms, insurance, tournament fees, skills clinics & discounts at Destination CrossFit