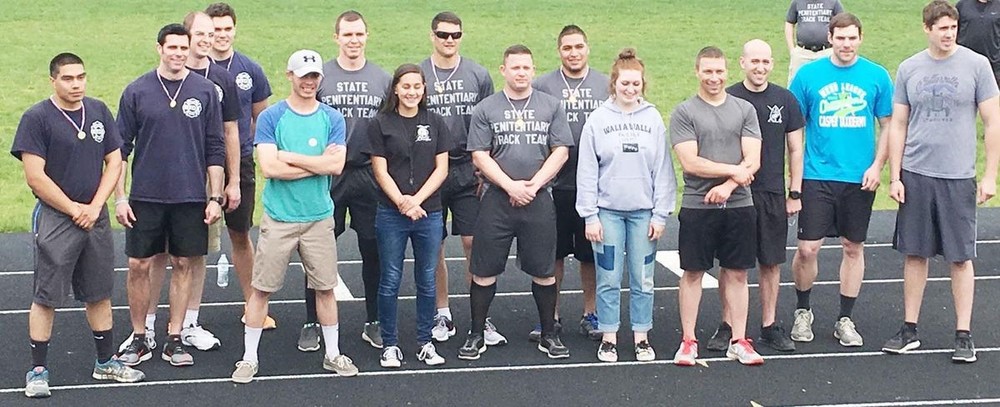 You're invited: Social Service Showcase this week
Media Communications Reporter
Tuesday, May 23, 2017
The College Place High School Sophomore class would like to invite the community to a Social Service Project Showcase on May 25, 2017 from 5:30-8 pm at the High School. Below are an example of some of the impactful projects that can be viewed on Thursday. A myriad of topics from domestic violence awareness to self-esteem boosting techniques will be spotlighted. We hope to see you Thursday night!
Group members: Manny Aguilera, Eli Stapleton, Juan Garcia, and Jorge Garcia.
Family Game Night
Why? The intent was to bring families together without the use of electronic devices. We had board games, egg hunt for the kids, kickball, and soccer.
Group members: Jenifer Alvarez and Nate Boggs
High School Awareness
Our group went to the 8th grade classes and spoke with them with Mrs. Ponds and shared a video that helped 8th graders understand and be prepared for their first year of high school here at CPHS.
Group: Ana Ramos and Sophie Townsend
Girls Self Esteem
This project focused on mainly awareness for girl's self-esteem. We chose to coordinate a week of events during the month of May beginning with covering up the bathroom mirrors on Monday. On Tuesday, we gathered a group of friends and wrote compliments on each other's arms in black marker. Wednesday was a photo booth event, we wrote what we love about ourselves on whiteboards and took pictures together. Thursday we took off our makeup. Everyone who participated was super nice and positive. We wrapped up the week with a PSA () and thanked everyone who took part in our project.
Our Social Service project, consisting of Jessie Garcia, Xavier Thompson, Wendy Chavez, and Noemi Chavez, was aimed to bring awareness to the consequences of distracted driving. We set up a presentation to the Driver's Ed class at E-Street showing them people who have suffered because of their bad decisions while driving, trivia questions on street laws, and PSA videos on people affected by other's decisions on the road. Our main goal was to at least have the kids in that room realize that no matter who texted, snapchatted, or tweeted them while driving: it could wait. Hence, the name "It Can Wait!"
Trinity Buchanan and Chloe Brown
Foster Care Backpacks
Our Social Service Project's goal is to give backpacks to children in the Foster Care System. When Children are taken out of their homes and put into the Foster Care System, they are only left with a trash bag to put their belongings in. This makes children feel like they are of no value. Our goal is to help children that already have a bad life, to help and give something little to them that can change their world with a small gift.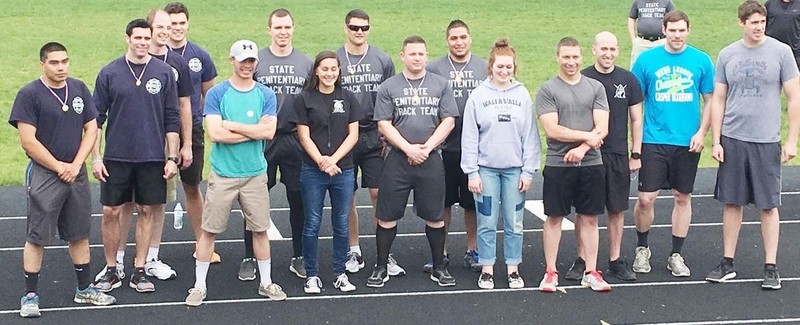 This was a 4x400 relay race fundraiser for the YWCA Safe Shelter, the teams included our local Law Enforcement, Fire Departments and Correction Facilities. We raised an astounding $779! I, Jessica Galland, Kyler Tiner and Sadie Flores all worked very hard on making this event a success. The picture is of the finalists, College Place Fire Department, Walla Walla Department of corrections and Walla Walla Police Department.
My group, which consisted of myself, Bakari Bakari, Annaliese Meza and Ceci Rodriguez, chose for our Social Service Project, to show awareness towards Domestic Violence and Teen Sexting. We hosted an assembly and interactive games for 11th graders that contribute to Domestic Violence. With the help from Walla Walla Police Department we have opened the eyes of many Junior's in our school. So please come, support and check out our booth or table at Community Night on Thursday May 25th.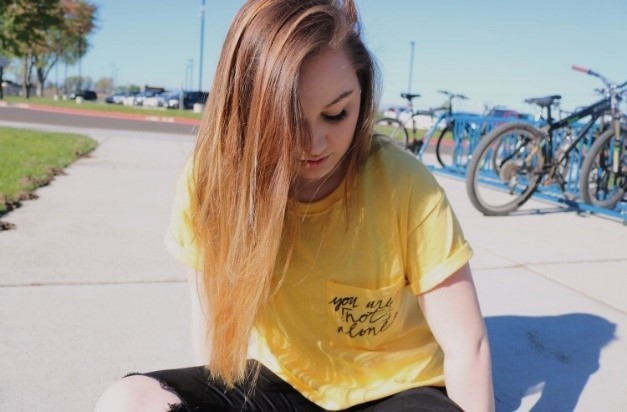 You Are Not Alone,
was a project I, Taylor Cooper, coordinated this May. Depression and suicide
have been a problem nationwide and that needs to change. To help spread
awareness for suicide and depression, I reached out to many people throughout
the county and our school and many people wore yellow to help spread awareness.
It was truly unbelievable how many people showed their support to my project.