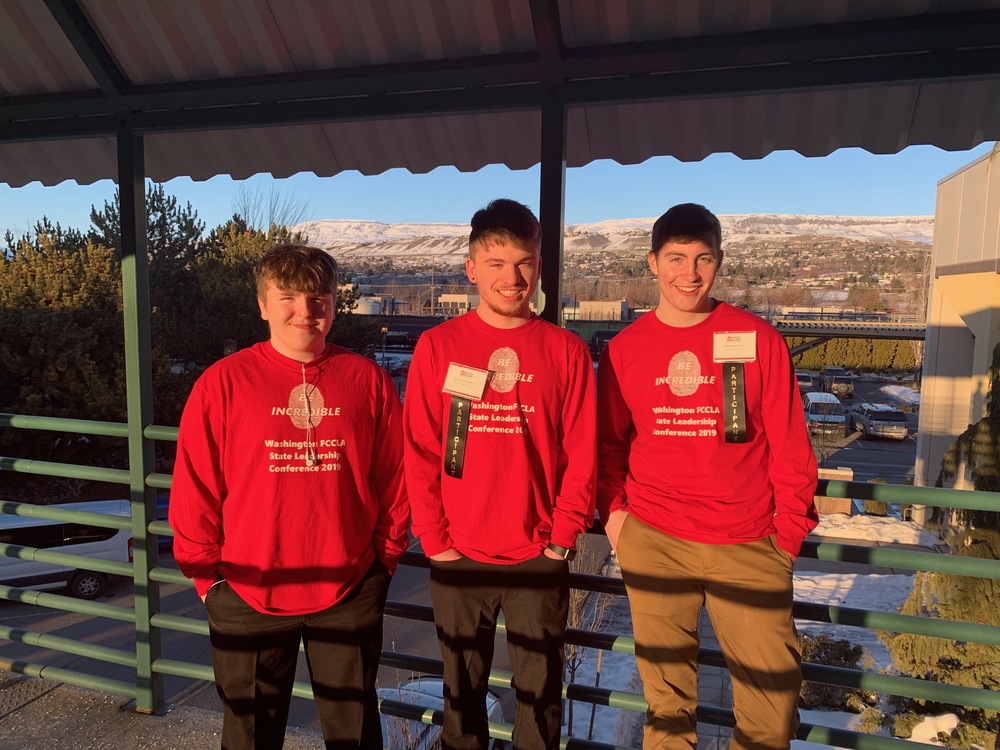 HAWKS PLACE AT STATE CULINARY COMPETITION!
Kenneth James
Monday, March 18, 2019
The CPHS Culinary team competed at the FCCLA State Conference and Star Events this past week.
The team of Jackson Smith, Devin Newman, and Braden Hill competed in a challenge where they had to prepare and plate a total of four recipes in a 60 minute period.
They were judged on cooking techniques, organization, safety and sanitation, personal appearance, plate appearance and overall appeal and taste of food.
They competed well; receiving a silver medal and placing second out of 11 teams from around the state. They had a lot of positive feedback from chef judges and were disappointed to miss going to nationals by only a few points.
WAY TO GO HAWKS FCCLA!