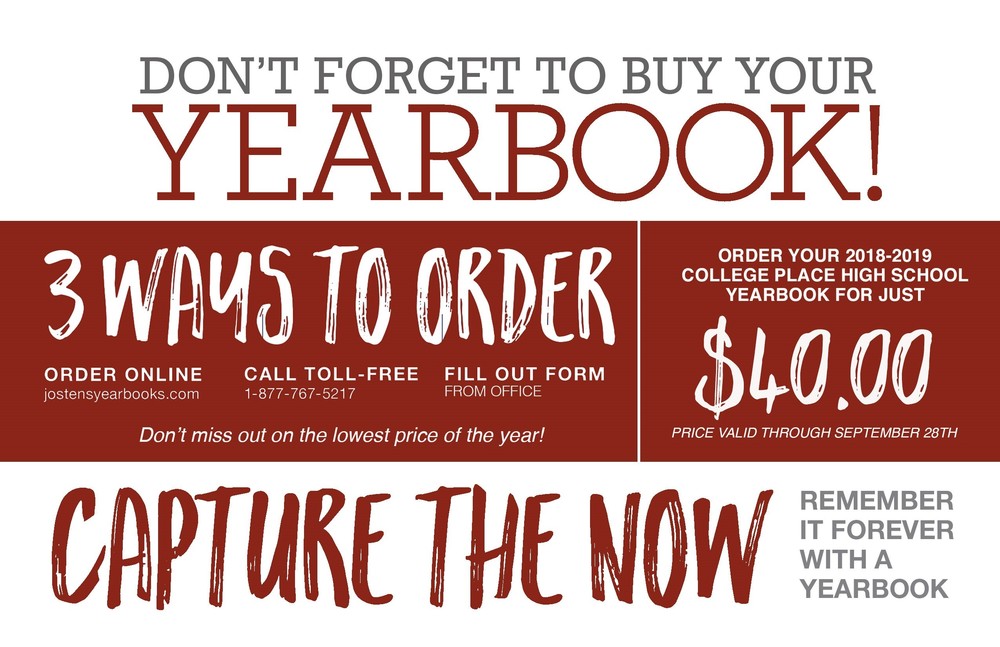 Get your yearbook for the lowest price of the year!
Talon yearbook Staff
Sunday, September 02, 2018
Announcing our 2018-2019 The Talon Yearbook is being offered at the lowest price of the year.
Get yours before September 28 for just $40.
Price goes up after September 28 so get yours TODAY!
Your Talon Staff will be working diligently to capture your memories and tell the story of 2018-2019 in this year's edition of the Talon yearbook.
What is the story of CPHS for 2018-2019? Hawks, you get to write that story.
Get involved and make this year the best yet! #CPHawks
Pick yours up in the office or buy online.