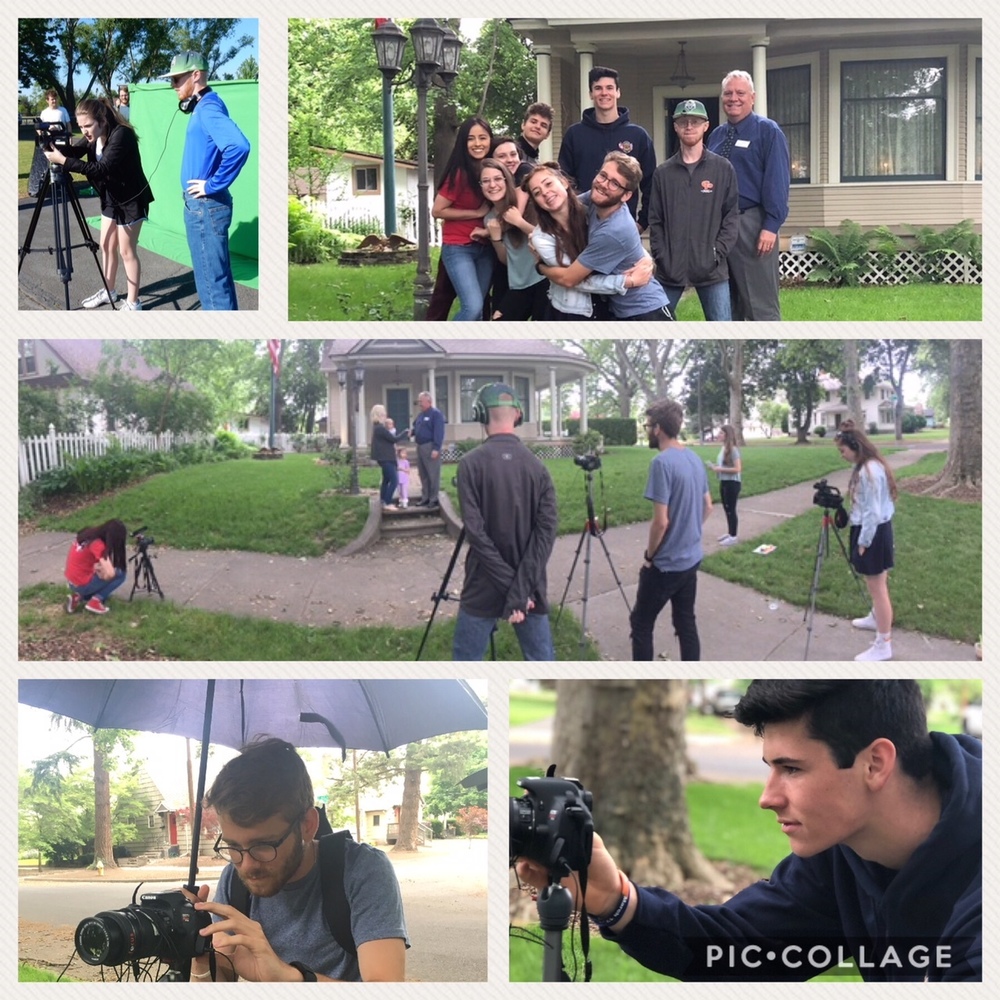 Are You Ready for Some Football??? How about some commercials during Monday night NFL Games?
Media Communications Reporter
Friday, August 24, 2018
As a follow up to a previous story from this Spring: http://www.cpps.org/article/50...
It is with great enthusiasm we would like to present the commercial that was produced by College Place High School, Advanced Media Communications students for Cherry Creek Mortgage.
Students, in production teams, presented two concepts, story boards and pitched to business owner, Tim Applebee. Applebee selected his favored concept and production began. Video shoots were scheduled, scripts solidified, voice overs captured during the preproduction and production phase. During the post production phase, students worked to acquire B roll graphics and edit the finished product. Applebee shared, he was moved and elated when he viewed the finished commercial. He loved having his boys spotlighted in the production as Cherry Creek Mortgage is a family business.
Recently Applebee met with Christine Erb from Spectrum Reach and secured placement of the commercial during Fall NFL Monday Night Football among many other spots. Erb shared that Spectrum relishes the opportunity to participate in collaborative projects with CPHS Media Communications Classes. Spectrum has graciously worked closely with CPHS Media Communications classes for two years, since the inception of the Media program at CPHS. Cathy Mebes, CPHS Media Instructor shared that it is her goal to coordinate and facilitate these partnerships with professionals in the community and region. "Enriched learning opportunities, such as these and partnerships with those in the professional sector will benefit our students exponentially," shared Mebes. "I can't thank Spectrum enough for their continued support," added Mebes. Mebes added, "Working with Mr. Applebee was a fantastic experience for our young professionals. He was so supportive and appreciative, it made the partnership such a pleasure for all involved."
It is our pleasure to share with the community the Cherry Creek Commercials. There is a 30 sec and 1 minute version. These projects will serve as a beneficial portfolio piece for our young professionals as they pursue professional careers.