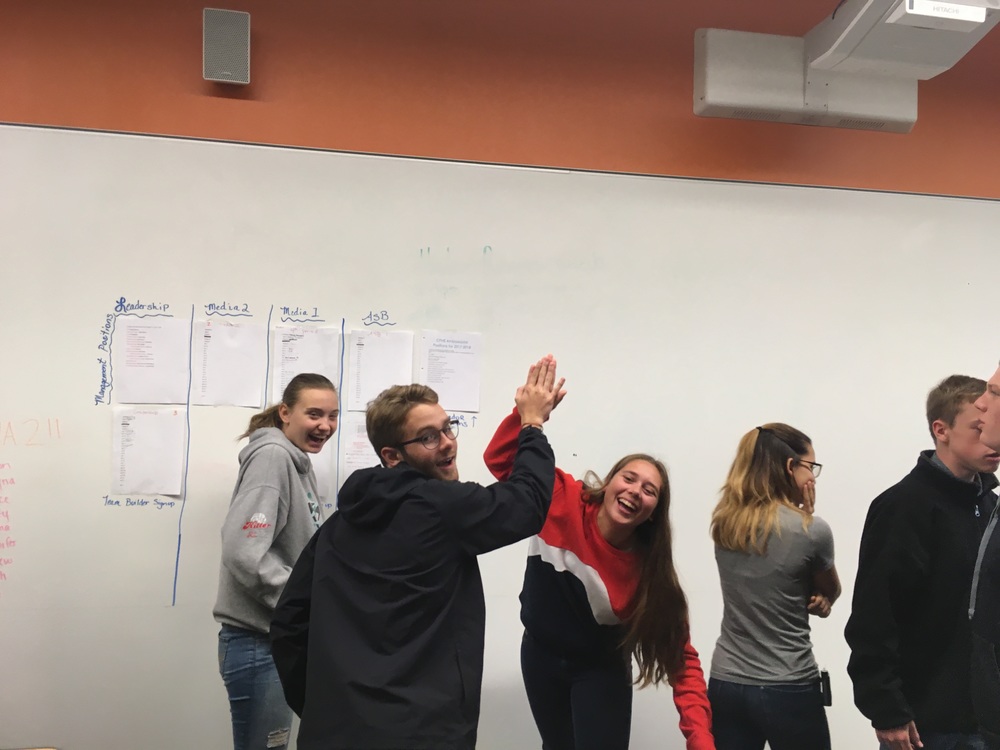 ASB Announces Ambassador Positions
ASB Publicity Ambassador, Hailey Reavis
Wednesday, September 20, 2017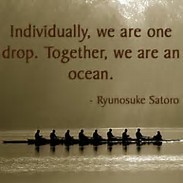 This year's ASB Ambassador positions were announced today. Pictured you see ASB members celebrating their new positions. Each ASB class member competed for an Ambassador position. Students were placed based on skillsets, passions and experience. "Last year, we brainstormed all areas of the school that may need a liaison and created Public Relation Ambassador positions based on need," shared Mrs. Mebes, ASB Advisor. Each week, we have an ASB meeting for official business, which the clubs and athletic teams appreciate for streamlining of processes. Followed by an Ambassador Meeting where we each share our plans of action for the week.
One Ambassador position we would like to spotlight is the Positive Relations Ambassadors. Positive Relations Ambassadors work throughout the year to help create a positive school culture. Maybe last year you saw the "Take What You Need Wall" on the ASB classroom door in the hallway. The project was also spotlighted by our Media Communications Class and was featured on our website. It consisted of positive affirmations on post-it notes that were placed for students to reaffirm that they are valued, appreciated and special. Our goal is to strengthen bonds and create a positive culture on an ongoing basis. Ambassadors continue to plan projects to thank our teachers and valued staff. They work diligently throughout the year on culture building events and projects and we feel it will have a lasting impact.
New Student Orientation Ambassadors welcome all new students and serve as their guides when they visit. On their first day, new students shadow two of the sweetest, most genuine and outgoing student Ambassadors. Each month, Ambassadors meet with the new students informally in the Hawk Haven during lunch to answer questions, address concerns and make sure they are settling in. We feel strongly this will ease the transition and calm fears about their new journey.
We have Athletic and Clubs Ambassadors and they are the go-to people for the athletic director, coaches and club advisors. Having these liaisons in place ensures we are more organized and enables us to cover more area in a streamlined manner. If each Ambassador is fully responsible for one area, it ensures we are covering more ground in a more proactive and professional manner.
Students were excited to find out their position for this year. In addition to Ambassador positions, ASB students also plan 20 major events and serve as a Project Manager for one major event. For a complete list of Ambassador positions see the window in room 219 for the Ambassador roster.