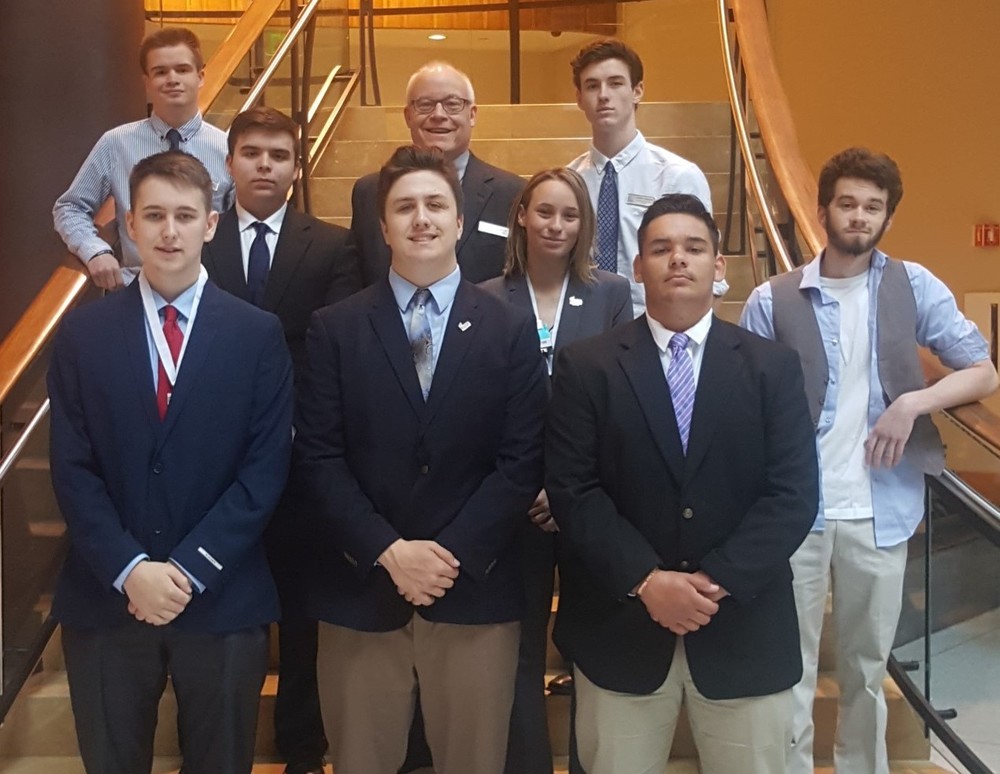 CPHS FBLA Highlights- Washington State Business Leadership Conference
Kenneth James
Monday, April 15, 2019
Future Business Leaders of America (FBLA) chapter members from College Place High School competed in the Washington State Business Leadership Conference in Bellevue on April 10-13.
The following students placed in the top ten in the state in their various events:
Travis Bradford: Help Desk (4th)
Sam Mitsourov: Word Processing (10th)
Tamra Ostrander: Social Media Campaign (8th)
Alex Smith: Introduction to Financial Math (10th)
In addition, Connor Murphy made finals (Top 15) in Business Plan. Other competitors for the Hawks were Ian Scholl, Daniel Faggard, and Huston Gallaway.
By virtue of his 4th place finish in Help Desk, Bradford qualifies for the National Leadership Conference in San Antonio, Texas on June 27-July 3. He also will be representing the Southeast Region on the Washington FBLA State Leadership team as their vice president next year.
"This year's conference was full of surprises for me", said advisor Scott Reardon. "I had several students who I honestly didn't expect much from, and they either placed and/or made finals in their events. And they are all underclassmen, so I am excited to see what they can accomplish next year!"
FBLA is the premier organization for student leaders preparing for careers in business, management, entrepreneurship, and technology. It offers students an opportunity to compete in up to 94 different events across high school and middle school grades.