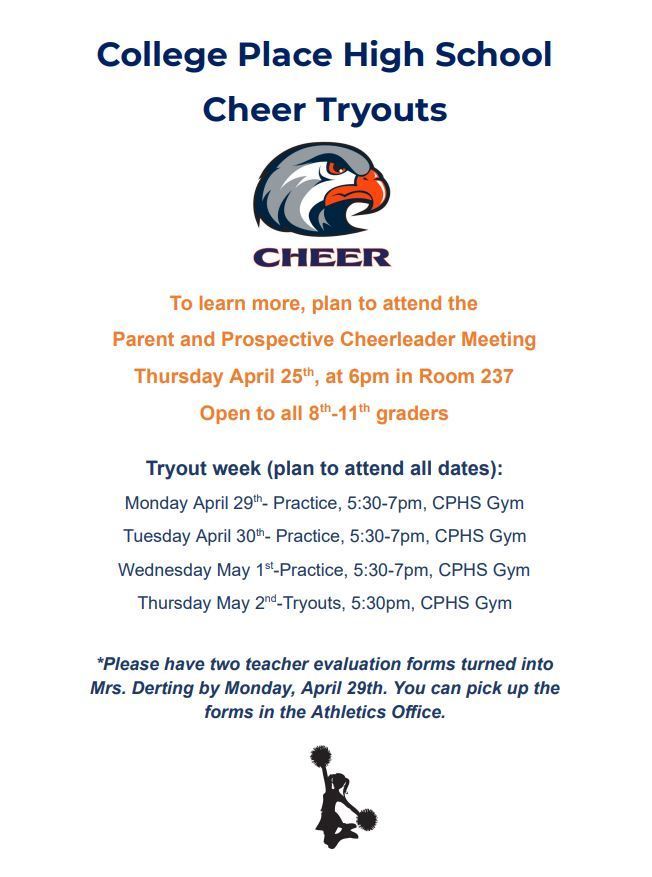 CPHS Cheer Tryouts for 2019-2020 Year
Jaimie Derting
Wednesday, April 10, 2019
Tryouts for the 2019-20 CPHS Cheer Team are coming soon! All interested 8th-11th grade students and their parents are encouraged to attend an informational meeting on Thursday, April 25 at 6pm in CPHS Room 237.
Tryouts will take place Monday, April 29-Thursday, May 2 from 5:30-7:15 in the CPHS Gym. Students should plan to attend each night.
Please contact the Athletic Office with any questions.