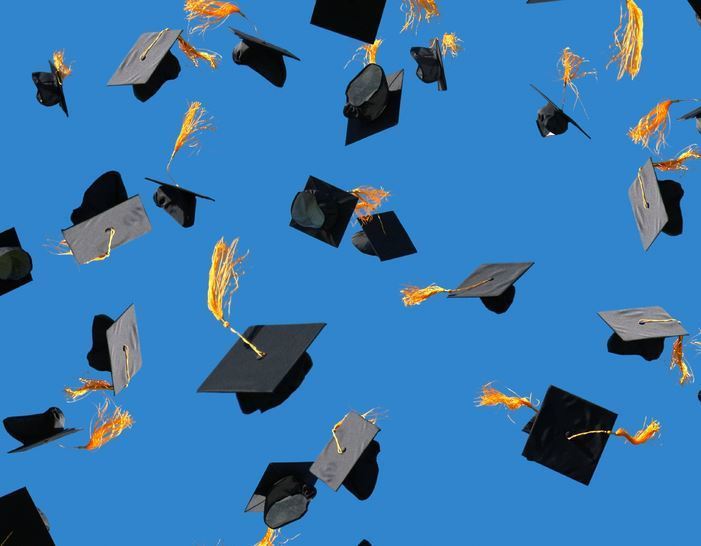 Graduation Details
Heidi Wells
Tuesday, April 02, 2019
The graduation ceremony for the class of 2019 is quickly approaching. Below are the dates and details for graduation.
Senior Photos
All seniors will be provided with a FREE pack of photos in their cap and gown compliments of the College Place Boosters. Students/Parents have the option to upgrade to a larger package for $10.00. Orders need to be placed at the school office by Friday, May 3, 2019.
Cap and Gown Order
Please make sure to visit tricitiesgraduation.com and search for College Place High School. This will take you to the correct page to order your student's cap and gown and other graduation items. Orders need to be placed by April 15, 2019.
Senior Presentations, May 13-15, 2019
Senior Presentations are an exciting part of the pathway toward graduation. During this time, each senior creates a presentation that describes how their 4-year high school experience has influenced and guided them toward their 5th-year plan. The student then shares with their audience of advisers and parents more about that 5th-year plan. This culmination of past, present, and future is a perfect close to an exciting high school career. These presentations will take place the week of May 13-15 with their advisory teacher. Parents can expect an invitation via their student early this spring. Your student will be contacting you with a specific day and time for this event.
Baccalaureate Monday, June 3, 2019
University Church Walla Walla University
College Place WA.
7:00 pm
Senior Recognition Dinner, Tuesday, June 4, 2019
This is a dinner at which all scholarships, awards, and recognition will be presented to senior class members. This is a sit-down dinner for senior students and their families. The event will be held in the CPHS Commons from 5:30 pm -7:30 pm. RSVP to the high school office at 509-522-3312 by May 30, 2019.
Senior Breakfast, Walk and Practice, June 7, 2019
7:30 -8:30 Senior breakfast with CPHS staff, admin and school board
9:00 am - 10:30 Senior Walk at Davis & Sager
10:30 am-Noon Graduation Practice
Students must attend to walk at graduation
Graduation Ceremony, June 8, 2019 CPHS Gymnasium 7:00 pm
Please contact the high school office with any questions.