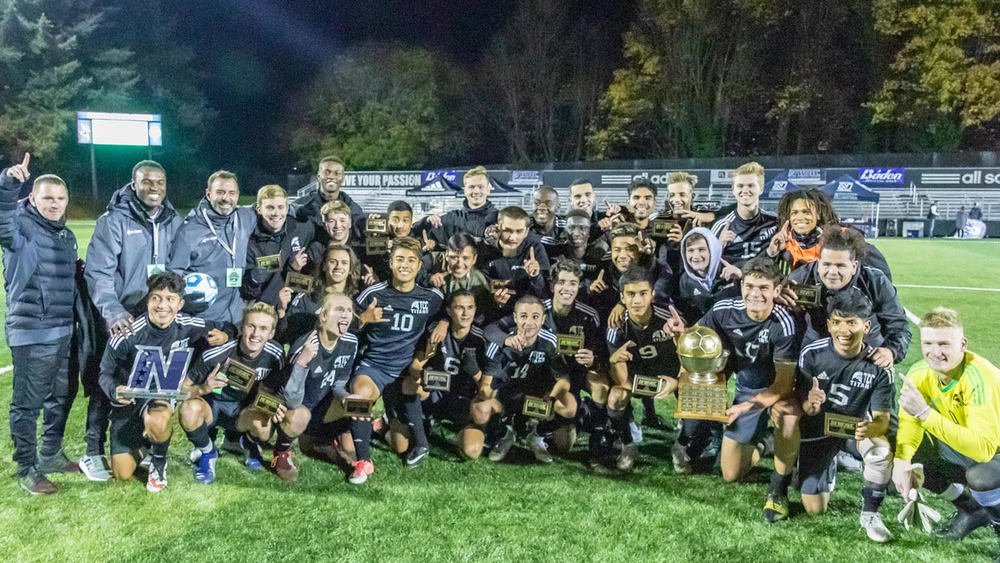 Congratulations Allen Escalante!
Kenneth James
Monday, November 26, 2018
Congratulations to the Hawks very own Allen Escalante and the Tacoma Community College Men's Soccer Team! Last week the team won the NWAC Championship with a 20-1-2 record. Allen is a 2018 CPHS Graduate, and was a standout on the Hawks Boys Varsity Soccer Team over the past 4 seasons. The college freshman walked on and earned a spot on the team this year at Tacoma Community College and started in 14 games for the Titans this season.
Link to full article in Tacoma Weekly