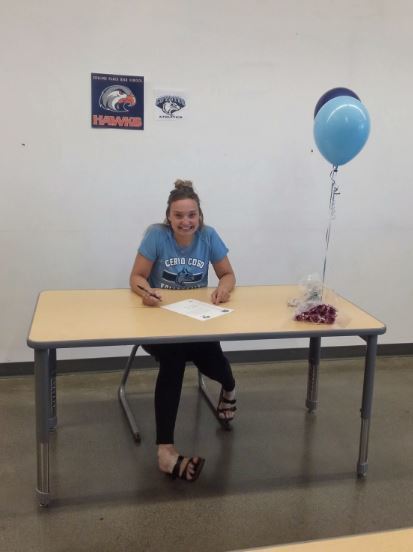 Lexi Shumate Signs with Cerro Coso!
Jaimie Derting
Monday, May 13, 2019
Congratulations to Lexi Shumate, who recently signed to play volleyball with Cerro Coso Community College next year! Lexi thanks her coaches, friends, and family for their support and love over the years.
Lexi, we are proud of your achievements and look forward to watching you bump, set, and spike your way to continued greatness in California!