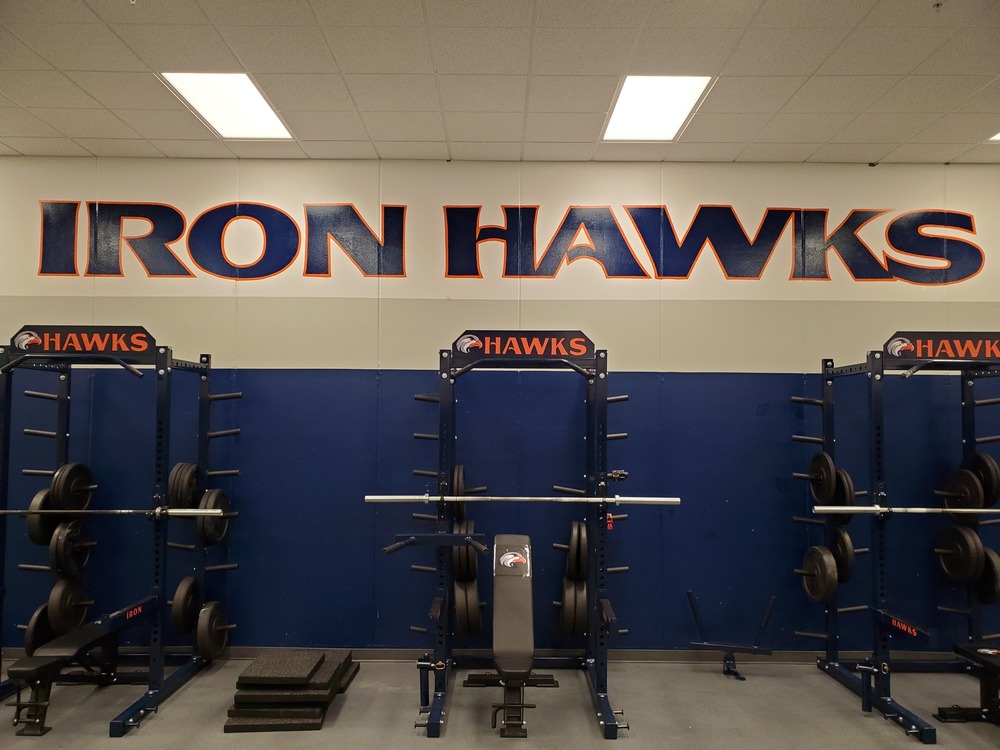 CPHS Weight Room Upgrade Video
Kenneth James
Monday, June 22, 2020
The CPHS Weight Room upgrade has finally been completed! Thank you to Columbia Fitness for the awesome equipment and installation work, as well as creating a preview video (click here to watch) of the new equipment! We also want to thank the CP Boosters for their support of this project! We can't wait to get our Hawks and Raiders back on campus working out and taking advantage of this awesome equipment to get stronger and faster!
Remember students in incoming grades 7-12 can access Virtual Iron Hawks and Iron Raiders workouts from home. Click (Spanish or English) for access and get in shape for upcoming seasons!

GO HAWKS! GO RAIDERS!