EDIT MAIN
Principal's Page
---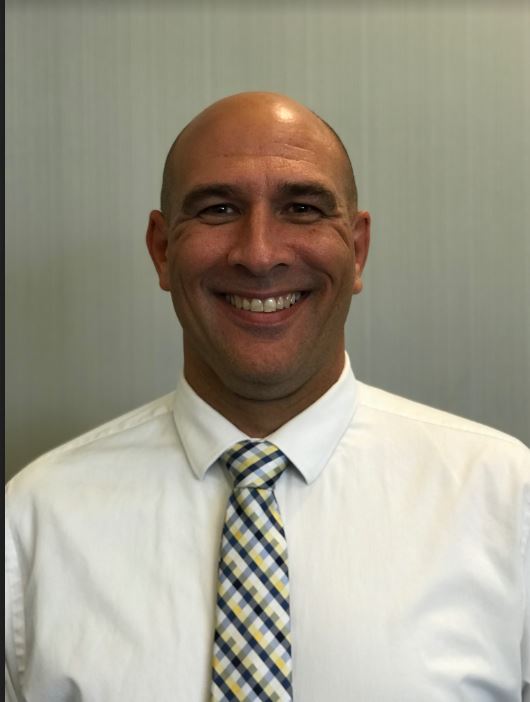 October 9, 2020
Dear Sager Families,
Today, we are announcing our transition to the Hybrid Schedule on Monday, October 19, 2020. During the Hybrid Instructional Model, we will be offering ALL students on-site instruction either in the AM (8:00 AM - 10:45 AM) or the PM 12:15 PM - 2:55 PM. Before your students arrive on campus, please remember to take your student's temperature and monitor their symptoms if any appear.
Breakfast and Lunch will be provided on the Grab-n-Go model. When students leave campus they will be provided with two meals for the day. If any student needs further food assistance please contact me, Mr. Kasenga, at skasenga@cpps.org.
Masks will be provided and required of all students while they are on campus. If a student needs a mask Sager will provide one for them.
There will be no sharing of supplies while at school, but we can supply the students with school supplies thanks to the Sager PTO and our many community partners.
Mr. Ponds, Ms. Esquivel and myself will hold a Parent Meeting to answer questions pertaining to the Hybrid opening on October 14 at 6 PM. We will be providing translation if needed.
Eng.Google Meet Link:meet.google.com/ppj-dhhc-pzx
Spn. Google Meet Link: meet.google.com/iur-uekp-cct
Thank you for all your support and patience you have shown us during this time. Every families' sacrifices are greatly appreciated.
Sincerely,
Scott Kasenga
Estimadas familias de Sager,
Hoy, anunciamos nuestra transición al horario híbrido el Lunes 19 de Octubre de 2020. Durante el Modelo de Instrucción Híbrido, estaremos ofreciendo a TODOS los estudiantes instrucción en la mañana (8:00 A. M. - 10:45 A. M.) O en la tarde de 12:15 P.M.- 2:55 P. M. Antes de que sus estudiantes lleguen a la escuela, recuerde tomar la temperatura de su estudiante y controlar sus síntomas si aparecen.
El desayuno y el almuerzo se proporcionarán en el modelo agarrar y llevar. Cuando los estudiantes salgan de la escuela se les proporcionará dos comidas por día. Si algún estudiante necesita más ayuda alimentaria, por favor comuníquese conmigo, Sr. Kasenga, en skasenga@cpps.org.
Se proporcionarán máscaras y es necesario que todos los estudiantes tengan máscaras mientras estén en la escuela. Si un estudiante necesita una máscara, Sager le proporcionará una. No se compartirán los útiles en la escuela, pero podemos proporcionarles a los estudiantes los útiles escolares gracias al PTO de Sager y a nuestros muchos socios comunitarios.
El Sr. Ponds, la Sra. Esquivel y yo tendremos una reunión de padres para responder preguntas relacionadas al horario híbrido el 14 de Octubre a las 6 PM. Habrá traducción si es necesario.
Google Meet en Inglés: meet.google.com/ppj-dhhc-pzx
Google Meet en Español: meet.google.com/iur-uekp-cct
Gracias por todo el apoyo y la paciencia que nos has mostrado durante este tiempo. Se agradecen enormemente los sacrificios de todas las familias.
Sinceramente,
Scott Kasenga