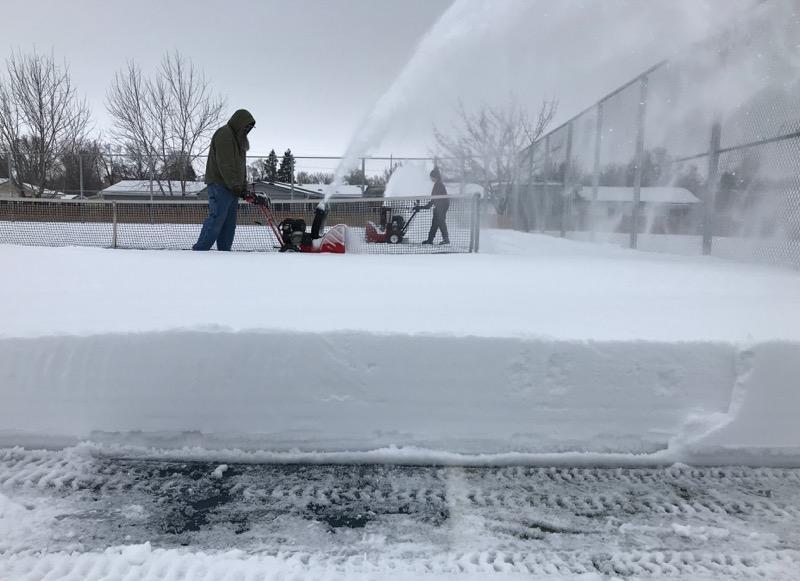 Hawks Tennis Fights Back Against the Snow!
Kenneth James
Monday, March 04, 2019
Huge thanks to our Tennis Coach Sasha Ferraro, and volunteers Mark Ferraro, Chad and Tracy Towne, and Amy Kasenga for helping clear the snow on the tennis courts this weekend! NOW BRING ON THE WARM WEATHER to help it melt!!!