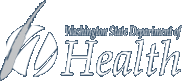 Healthy Youth Survey
Scott Kasenga
Monday, September 24, 2018
9/20/2018
Sager Families,
Our district is participating in the Washington State 2018 Healthy Youth Survey. The survey will be administered at Sager on Tuesday, October 16 during PE classes.
The Healthy Youth survey includes questions related to physical activity and diet, unintentional and intentional injury, substance use, risk and protective factors, and access to school-based services. Survey results are used by schools, communities and state agencies to plan programs to support our youth and reduce their risks.
Participation in the survey is voluntary and the students' answers are completely anonymous.
Please read the attached Parent and Student Notification Letter for more information and contact us at the Sager office with any questions or concerns regarding the Healthy Youth Survey. Surveys are available in the Sager office for parent review.
Thank you,
Scott Kasenga
Sager Principal
509-525-5300
Shari Widmer
Sager Counselor
509-525-5300
9/20/2018
Familias de Sager,
Nuestro distrito participara en la Encuesta de Juventud Saludable del Estado de Washington 2018. La encuesta se administrará en la Secundaria de Sager el martes, 16 de octubre durante las clases de Educación Física.
La encuesta de Juventud Saludable incluye preguntas relacionadas con la actividad física y dieta, lesiones intencionales y no intencionales, uso de sustancias, riesgo y factores de protección y acceso a los servicios basados en la escuela. Resultados de la encuesta son utilizados por las escuelas, comunidades y agencias del estado para planear programas para apoyar a nuestros jóvenes y reducir sus riesgos.
Participación en la encuesta es voluntaria y respuestas de los estudiantes son completamente anónimas.
Por favor de leer la carta de notificación para padre y estudiante adjunto para más información y comunicarse con nosotros en la oficina de Sager si tienen preguntas o preocupaciones con respecto a la encuesta de juventud saludable. Encuestas están disponibles en la oficina de Sager para la revisión de los padres.
Muchas gracias,
Scott Kasenga
Director de la Secundaria Sager
509-525-5300
Shari Widmer
Consejera de la Secundaria Sager
509-525-5300