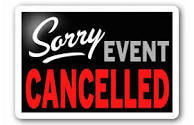 Game Cancellations, Practice Updates, Weight Room Closure
Kenneth James
Tuesday, January 17, 2017
1/17/17- Tonight's CPHS Basketball Games at Royal City are officially Cancelled Due to an Ice Storm Arriving this evening. Reschedule TBA
UPDATES:
1/17/17- CPHS Girls and Boys Varsity Practice Today 3:15-4:30 in the CPHS Gym, No girls or Boys JV/C Team Practice Tonight.
1/17/17- Sager 6th and 7/8th Grade Practices are still scheduled for normal times today.
1/18/17- CPHS Boys C Team Game v. Highland Cancelled due to Lack of Players, all other games still to be played.
1/18/17- Morning Weight Training is Cancelled due to potential weather for Wednesday.