EDIT MAIN
Food Services
To provide students with a variety of nutritionally balanced menu options for breakfast and lunch that meet or exceed USDA's Healthy, Hunger-Free Kids Act certification standards and reflect the 2016 Dietary Guidelines for Americans. Meals are trans-fat free, lower in sodium, calorie controlled and include alternate options daily to meet the needs of students with diet restrictions.
PROVISION 2 SPECIAL ASSISTANCE
In a Provision 2 school district, ALL students who are enrolled and attending CPPS will receive a nutritious breakfast and lunch at no cost, regardless of family income.We are pleased to announce that College Place Public Schools will be participating in the federal program called Provision 2 Special Assistance Program that is available to select schools as part of the National School Lunch and Breakfast Program.
Our District is committed to providing your student(s) with the necessary resources that will enable them to be the best they can be. Research has shown that there is a critical link between daily nutrition and academic performance. With Provision 2, all students at all schools will receive breakfast and lunch at no cost allowing students to focus on school and not being hungry.
The support from EVERY parent and guardian is imperative for this program to be successful for all students. We need EVERY parent or guardian to complete the online application. The application will not be valid if the appropriate blanks are not completed. This form is needed to satisfy the requirement of the US Department of Agriculture Child Nutrition Program. We respect your privacy and all information provided is confidential and will not be used for ANY other purpose. Our goal is 100% completion of forms.
2017-2018 Meal Prices


Breakfast Kindergarten-12th
Lunch Kindergarten- 3rd
Lunch
4th -12th
Full Price
FREE
FREE
FREE
Reduced Price
FREE
FREE
FREE
Adult Price
2.60
3.60
3.60
Additional Milk
(one milk included with meal.)
.40
.40
.40
Meal Application Online Form
Only one application per household is required. Please log into Skyward Family Access and complete the application by August 31, 2017. If you have any questions or need assistance with the application, please do not hesitate to call College Place Public Schools at 509-525-4827.
1. Just fill out the Online Meal Application by clicking on this link:
Skyward Family Access
If you do not have your Skyward Family Access Username and Password, please contact your child's building secretary. If you do not have access to a computer, each school; Davis, Sager, College Place High School and the District Office have public computer stations for parents and guardians to use during regular business hours.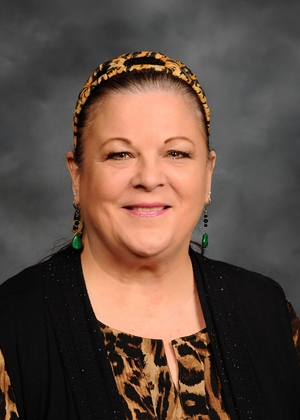 Brenda Neeley
Food Services Records Clerk
bneeley@cpps.org
509-525-4827 EXT: 1012